Interview with The BookTrail in Breathe Magazine
Interview with The BookTrail in Breathe Magazine
Interview with The BookTrail in Breathe Magazine  – I  was honoured to be asked to chat about reading, the pleasure of reading and how to mix reading and travel for the latest edition of Breathe Magazine. This magazine is all about living a peaceful life with less stress and trying to gain a better balance in life in general. Books have brought me so much joy and relaxation over the years that it was a pleasure to chat to Breathe. Like everyone, there's been times in life where I have been highly stressed and can't see a way out, but books always create that breathing space in some way. Somewhere I can escape to when the real world just gets too much.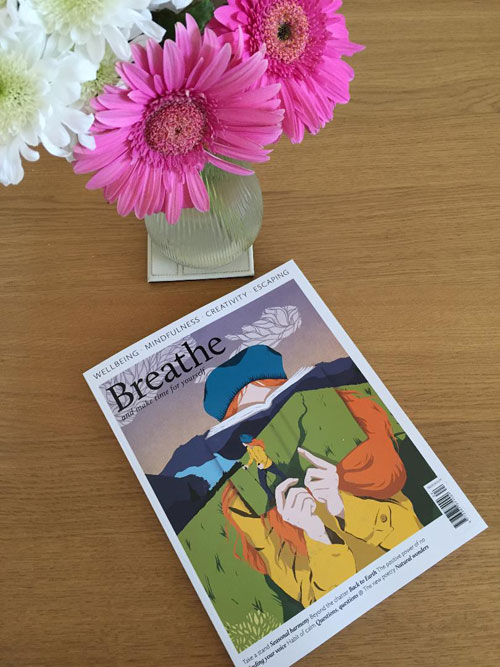 The magazine and writer Stephanie Lam has put a wonderful article together with some very cool illustrations! Ooh go and buy a copy will you! I am a firm believer in what this magazine is all about.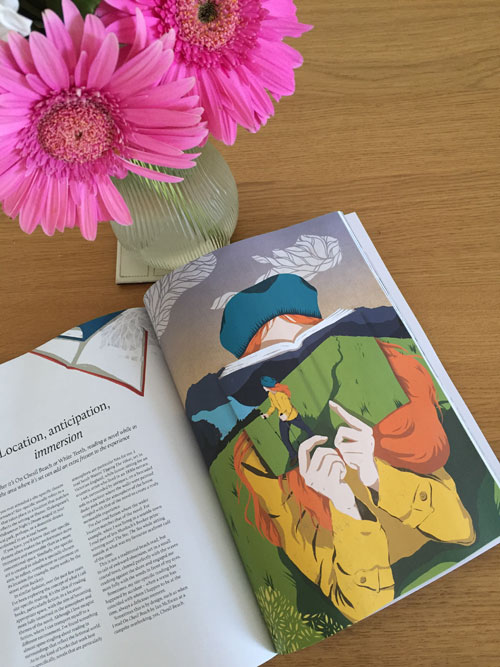 There will be people who wonder about the validity of restfulness and mindfulness, learning to relax and taking time out for yourself. I have learned just how books and reading have made me able to deal with things better. I hope this article and the magazine in general helps people to see how reading is vital to happiness. How books can take you away and give you a holiday of sorts. How reading on location can give you a way of travelling and seeing the world in a new way. I've rediscovered and discovered many places since doing The BookTrail!
Just some of the books and authors I recommend in the magazine and in general: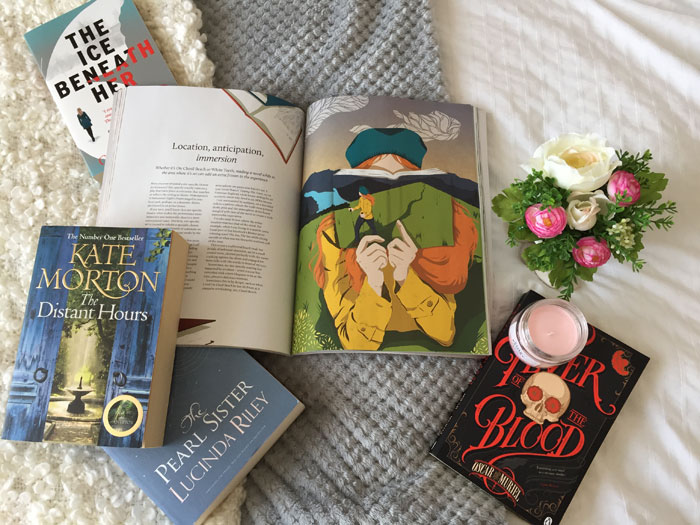 With many thanks to Stephanie Lam and Breathe Magazine for this amazing opportunity. Going to read this weekend and relax to celebrate.
With thanks also to Union Room web design whose vision and care for this site has helped make it what it is.
Twitter: Stephanie Lam