Black Ice in the Gotland of Carin Gerhardsen
The setting of Black Ice
January in Gotland. The days are short, the air is cold, and all the roads are covered in snow. On a deserted, icy backroad, these wintery conditions will soon bring together a group of strangers with a force devastating enough to change their lives forever when, in the midst of a brief period, a deadly accident and two separate crimes leave victims in their wake.
Now that is quite the premise is it not?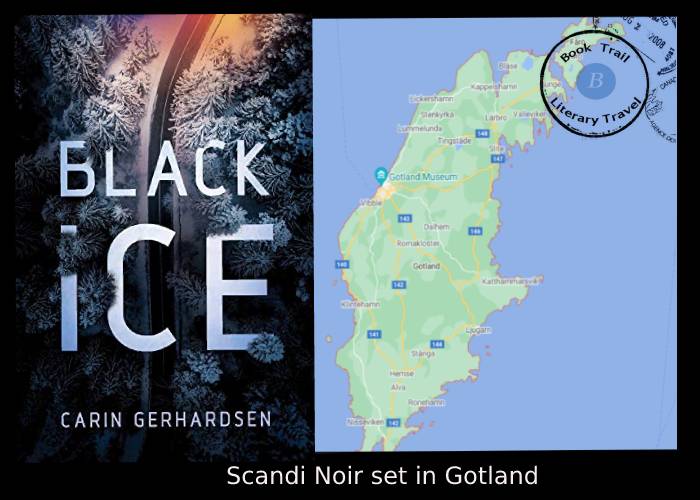 Gotland
Gotland is a large Swedish island and province in the Baltic Sea. The biggest town, Visby, is known for its cobblestone streets and well-preserved medieval city wall. So not a place you would expect to find danger and no sense of community….
This book is just out in English and the setting is really striking. The title in Swedish is   literally Hidden in Snow and that helps to explain the atmosphere and the feeling this book brings.
Gotland – mountains, trees, twisty roads and a feeling that you are very much alone.
An unfaithful couple is out driving to find a secluded meeting place. They are driving anonymously hoping not to come across anyone else. Trying to stay hidden. Elsewhere, a woman who is lost gets an unexpected lift from a stranger. At the same time, there's also a man driving too fast on the treacherous, snow-covered roads.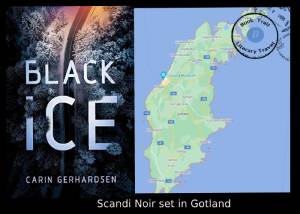 The landscape is rough and full of ravines. The snow covers many a danger. The characters in this novel have driven past the same place, the same ravine. However, only one car has ended up in the ditch. One person has left someone else  to die….
One ravine and one patch of black ice links many people together and starts off a spiral of consequences. ~For such a quiet and beautiful setting, there is danger and drama from the start!
How the setting matches and enhances the story
This is an atmospheric character-driven story that really uses its setting to create even more drama. Strangers cross in a place you would never expect them to.
Then, the landscape brings them all together….
The story is told in alternating POVS and dual timelines. There are twists and turns like the roads in the setting…….
 "Everything we think and say and do has consequences for ourselves and for others. Like ripples on a pond our actions spread out and affect others because everything is interconnected"
BookTrail Boarding Pass: Black Ice
Facebook: facebook.com/caringerhardsen/