An Honourable Thief set in Edinburgh and London
 A man caught between two cities
Jonas Flynt. Gambler. Thief. Killer. Man of honour…
Now that is a tagline I am going to get on board with. Off to Edinburgh and London today. Heading back to 1715 and just around the time of the Jacobite period.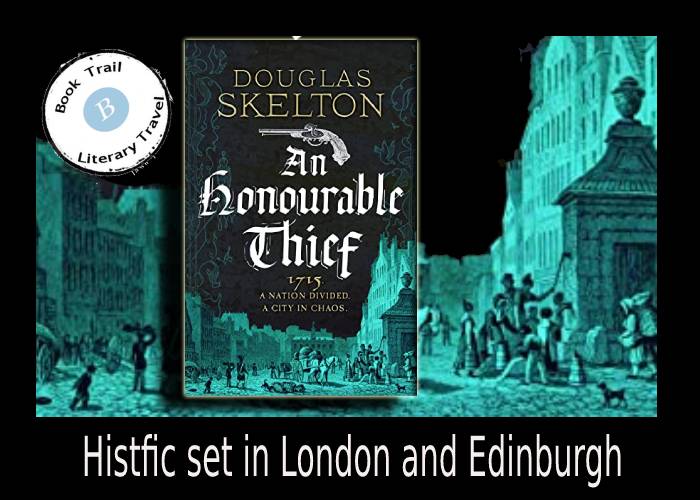 Boarding Pass Information:  An Honourable Thief
Destination : London and Edinburgh 1715
Author guide: Douglas Skelton
Genre: Historicsl Fiction
Food and drink to accompany: Cask of ale and a meat pie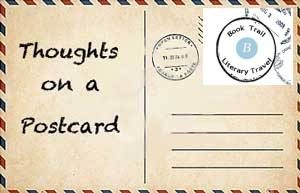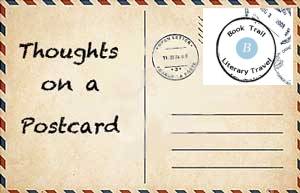 @thebooktrailer
#Bookreview
A novel to transport you to London and Edinburgh
1715. What a time to travel back to Edinburgh and the mean streets of London. We are in Jacobite territory and right in the heart of the English court and parliament.
I've been wanting a series like this for a while and I think I have it. I've been reading a few novels set around Jacobite times but none of them a series so this fits my bill!  George I is King but Queen Anne  before him is said to have left the kingdom to her half-brother James in a secret will. Needless to say, if this will is found, it could prove disastrous to the monarchy and to the people of the country.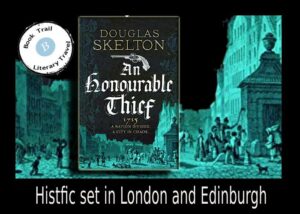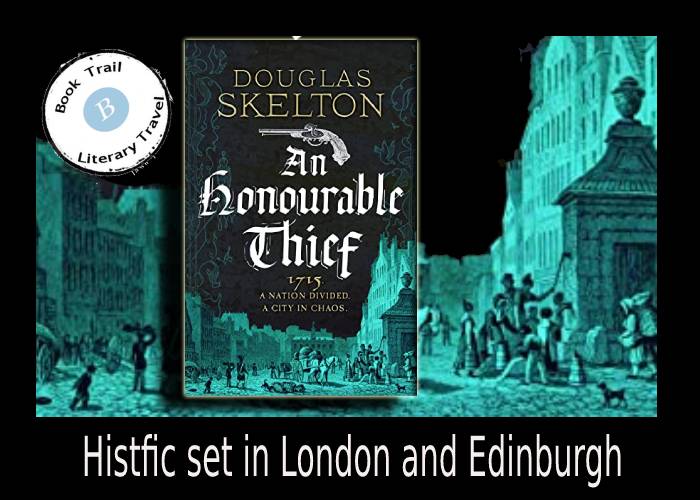 Now that is some interesting backdrop. And, it's just the start. The real story starts when Jonas Flynt enters stage left. He's a gambler and a killer but also a man of honour. He's  a great character from the off. A Jack the lad, lovable rogue but you wouldn't want to double cross him. He gets the job of finding that secret will. Well he is a member of the Company of Rogues. Not that he particularly wants to be.
The problem is of course that he's not the only one that knows about this will and is prepared to look for it. That's when we get the biggest adventures of the novel as we head from London to Scotland on the hunt, a very dangerous hunt, for a document that could change everything.
I loved the intricate atmosphere and attention to detail of this story and love Jonas. I can picture Luke Evans in the role if it ever comes to TV. Which it should.

Twitter:@DouglasSkelton1 Web: /www.douglasskelton.com/