Where the Crawdads Sing set in North Carolina by Delia Owens
Haunting novel set on the marshlands of North Carolina
Where the Crawdads Sing set in North Carolina by Delia Owens – Set in the fictional town of Barkley Cove (near Asheville), Kya is only around six when her mother walks out leaving her and her brother with their alcoholic and violent father. The vision of her standing by the roadside waiting for her mother's return was heartbreaking and that set the tone for the rest of the novel. This is Kya's story – abandoned, left alone, left to live on her wits and her only constant support and carer is Mother Nature herself. Kya spends her days in the marshes, on the land and on the water when she takes out her father's boat. She becomes quite the skilled navigator as she grows up on this boat and realises that this is her only true constant she can rely on. Maybe it will be her escape too.
Into this world then comes danger – a man is found murdered in the very waters, Kya calls home.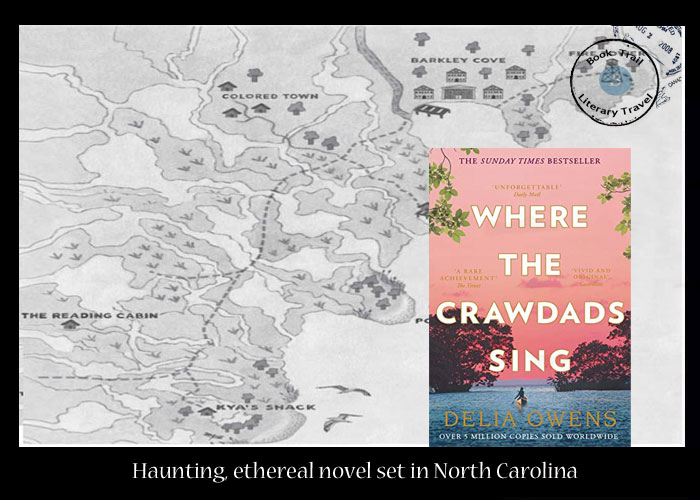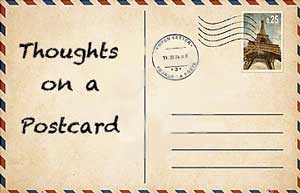 #Bookreview
Much of the novel is an insight into life on the marshes, how others see Kya and how she survives. This is when the novel is at its slowest, yet its most lyrical. I loved spending time here, wallowing in the descriptions of the flora and fauna around me. I swear I could hear the buzz of the insects and the ripple of the water. This book would work particularly well as an audio book because of that. Not only that however. The language of this book is quite something too. Written in local dialect, the novel reads like a Harper Lee era novel, a Barbara Kingsolver book and others in that vein. IT reads like a classic novel of 1950s America. Hard to believe it's a debut.
As life in the marsh carries on, the novel does slow down considerably until Kya meets a boy. Abandoned by him, she meets another called Chase, the very man found dead at the start. The locals fear this strange 'marsh girl' must have something to do with it. This is where the novel gets very interesting for me as the author has clearly done her research into what life was like back then. Small town American mindsets, suspicion against outsiders, racial overtones and the role of women. Not to mention a young woman who has grown up on the marshes alone. There's a lot to discuss for book clubs here.
What really drew me in to this novel were the descriptions of the scenery and landscape, but what kept me there was the examination of  loneliness and survival. I wasn't entirely sure at first that a young girl could do half of what Kya did, but then I wasn't raised on a marsh in 1950s America., so I can't really say.
I admit to not knowing what a crawdad was before reading this novel. A crawdad is a crawfish elsewhere but where the book is set, it's a crawdad. They don't sing either but they live far away from anywhere, deep in the wild bush. Here, things are wild, raw, and far from civilization.
What the book lacks in plot, it more than makes up for in an insight into a young girl's life, survival and strength. The landscape jumps from the page and is extremely vivid and richly drawn. All in all, I felt as if this was a novel I had to experience slowly and lounging in a big fat armchair, a pot of wind rushes beside me, to ensure I got the most from it.

Insta: instagram.com/authordeliaowens/     Web: www.deliaowens.com/