Thriller set on the Swiss Alps – The Sanatorium by Sarah Pearse
Travel Literary style to the Swiss Alps
Thriller set on the Swiss Alps – The Sanatorium by Sarah Pearse
A Swiss mountain retreat which used to be a sanatorium. Rooms decorated in a minimalist style to showcase the history of the building. Glass cases holding artefacts from the past.
Sometimes, it's best to leave history in the past though. Would you want to stay in a hotel which was once a play of misery and possibly torture?
Your Swiss hotel holiday awaits…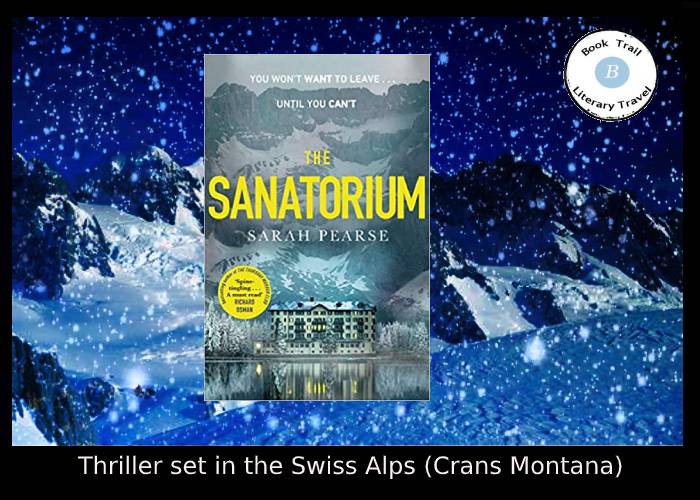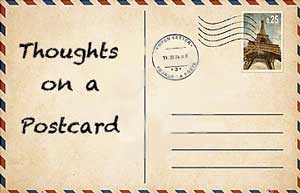 #Bookreview
A thriller to thrust you up the Swiss Alps 
Elin and her boyfriend Will are visiting her brother Isaac who is getting engaged. He's based at the new Le Sommet hotel which used to be a sanatorium. Not long after the arrival, his fiancée goes missing….. and then a body is discovered…but is it her?
Now that is a premise and a half. I start to read. The first chapter is enough to make me have heart palpitations – the sense of foreboding and tension. Creepy is not the word!
I pitied Elin, the main character from the start. You know something bad is going to get worse. Elin is on her way to this new hotel but she starts having a panic attack in the funicular. She didn't even know what I knew from chapter one and we're both having heart palpitations! I felt I should reach out and give her a hug.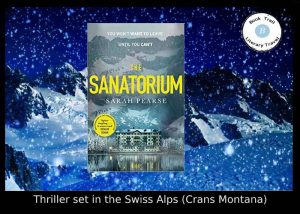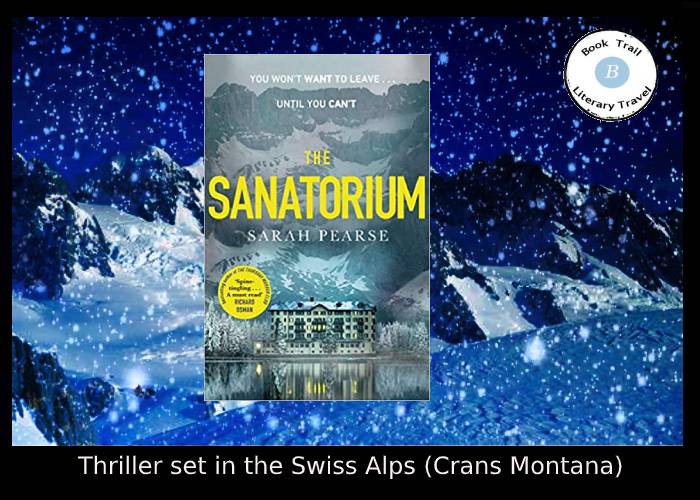 The scene is set brilliantly. The hotel and its history, the engagement, the snow, the forest surrounding the hotel, the sense of impending doom….. To make matters even better, Crans Montana is a real life ski resort although there is no sanatorium turned hotel there if you go outside this book thankfully. The landscape and atmosphere created by the author is ideal for this type of mystery and she uses all of the feels, the cold, the emotions and threat of avalanches to create danger, doubt and more. I bet she had fun creating this world as much as I did reading it.
Plot and themes
The plot and mystery is tight and the pace really does have you turning those pages. Given the themes of the novel I would liken it to a ski run down a fast slope where it all looks calm before something flies past your line of vision, the snow confuses you, you fall and get up again, before you swerve, fall and tumble down the mountain not knowing where you will end up. that's how I felt during this novel and it's kudos to the author for creating such a rush of a read.
Characters
Each character is carefully crafted and we hear from many of them during the novel. Many have secrets. Elin for example has  a painful secret – she's currently on leave from her work in the police force following a traumatic incident . She's forced herself to come to Crans Montana to confront her brother Isaac as they lost their brother Sam when he was little and she blames Isaac..
So many threads or should I say trails…..but they all deliciously unravel and reveal things under the snow…..
But that setting….
The setting of the hotel and its history really did it for me. A torturous past and someone not willing to let it go. The nods as to what went on here is enough to make the hairs on the back of your neck stand on end. The modern day gloss tries to put a shine on it, but then outside the window, bodies are piling up it would seem…
Dark and deliciously so.

Twitter: @SarahVPearse  Instagram :      sarahpearseauthor/              Web: sarahpearse.co.uk/