Thriller set in New York's Plum Island – The Chain – Adrian McKinty
Follow The Chain across New York state
The Chain – Adrian McKinty – Where would you go if you were told your child had been kidnapped? How far would you travel, how far would you go? Now, to continue the chain, you have to kidnap someone yourself so that means scouting out a person and a place to hide them….
Where is the next secret location involved in The Chain? A high- concept thriller set in and around Plum Island, New York State and set to be 2019's most talked about thrillers.

Setting: Across Plum Island and New York state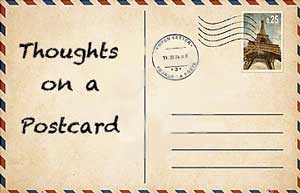 #Bookreview
This is one of those books where you think ' what would I do in that situation'. It might seem far fetched but for those of you old enough to remember chain letters, they put the fear into a lot of people as to what would happen if they broke the chain. You had to send 10 letters to ten people based on the one you had received. if you didn't something bad would happen. This book takes that one step further and each person has to kidnap and kill someone's loved one to get their own loved one back. A cracking premise that's for sure.
I'll admit I was in two minds about this at the start. Would it be a high concept thriller without a real plot or characters you could get on board with? Well, no it's not. The main character in the book, Rachel drops off her child at school and then hears the have been kidnapped. She then has to kidnap someone else's child to get her own back. It's a chain that has gone off for years apparently. There are rules. There are rules which must be followed or else. Those who get their children back and those who do not.
The first part of this is a hell-bent fast paced race into the utter depths of the human mind, fear and desperation. The writing is fast and furious and you  can't help but need to know what is going to happen. The random locations add to the chase feel of the novel. Rachel has to scout out houses where to keep someone, where to kidnap someone and where this is all going to end. Match up the locations to follow the chain…
The plot is pretty disturbing at times but it's an interesting thriller. I really needed to know how this was going to go. The second half of the book does slow down somewhat and the ending isn't a total surprise but what a ride getting there!
Charlize Theron starred in a film a few years ago where someone delivered a box with a button on to her home. She would win a million dollars if she pressed the button, but someone she didn't know would have to die. Would she press the button? Would you? I enjoy these thrillers which seem far fetched but which are a great deal of fun at the same time.
It's fast, fun and set in a lovely part of the USA which was nice to go to! Not sure I would walk around Plum Island in the same way again mind after this! Locations are backgrounds really as this could happen anywhere. Maybe the person next to you on the bus is in the chain…..
BookTrail the locations in The Chain

BookTrail Boarding Pass: The Chain
Twitter: @adrianmckinty Web: adrianmckinty.blogspot.com/