The BookTrail Guide to Fifty Words for Snow
A book of snow
A different kind of book for you today. One I read a while ago and one that I felt I had to read again. It's almost like poetry but it is a book of snippets, of small stories about snow across the world. How such a simple thing is seen and treated via different cultures and different languages. Ah this is the kind of book that fascinates me and it was just lovely!
There's no booktrail as this book takes place everywhere….everywhere there is snow…

Boarding Pass Information : Fifty Words for Snow
Destination : Various countries around the world
Author guide: Nancy Campbell
Genre: non -fiction
Food and drink to accompany: Something warm !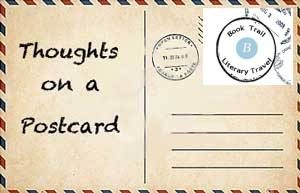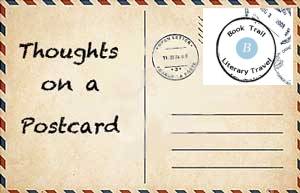 #Bookreview
What a lovely  book! It's almost like a book of poetry. The cover is gorgeous and before every story there is a stunning illustration of a snow flake. Each one, like the ones in real life, are different and beautiful with unique patterns. There has been some care taken to craft this book. I understand the illustrations have been taken from photos by Wilson Bentley, an American meteorologist and photographer who is well known for such detailed and amazing pictures.
What the book offers is a look at snow across cultures and languages. There are different words for the various kinds of snow in each ad every culture. It's almost a language in itself. Some of these words help to illustrate the cultural context of that word. For example, In Japan , the supernatural Yuki-onna (snow woman) which is said to to wander Japan's snowiest places.
This is a  book you dip in and out of and are left with tales and folkloric characters which show the emotions snow brings. It might be a book of 'words' but it is really a book of landscapes, cultures, histories,  as well as the silence, softness and magical atmosphere.
What a lovely present for someone!

Twitter:  @nancycampbelle      Insta:  @nancycampbelle