Swedish novel: Where the Oak Still Stands by Sofia Lundberg
Sofia Lundberg's Where the Oak Still Stands
Sofia is the author of The Red Address Book which was a favourite here. This novel hasn't yet been translated into English but I wanted to read it as it had such a heartwarming premise. It's a novel of a friendship between two women of different ages who help each other with advice. Until that is, one day when the older woman disappears and the younger one sets out to find her. She even has to leave Sweden  to head to Lake Como. Now that is a book I wanted to read.
Swedish title: Och eken står där än

Setting: Stockholm and Lake Como ( but locations aren't a major factor)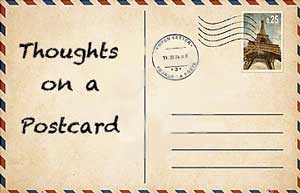 #Bookreview
Having read The Red Address book, and loving this cover, I wanted to read this book. The premise sounded good and mysterious. I do love a novel about a female friendship across the ages and this one has that in spades. Two women meet by an oak tree and strike up a conversation. Esther is going through a terrible divorce and feeling extreme sadness when she has to leave her son Adrian with his father, Alex. We learn through a diary she kept how they met, got married and what led to the divorce. She's been really battered by this experience and guilt over how this will affect Adrian is a major concern to her.
When she meets Rut, the two strike up an unusual friendship. The old woman seems to linger by the lake and the oak tree and lives in a house nearby. She's always alone and Esther expects her to be lonely and world weary yet she is so upbeat and mysterious. Like Esther, I'd be interested to know more, and I was. Their chats are mainly about Esther's problems and life issues in general and she's keen to help her assess and understand the pain she's going through. Rut was caring and interesting – I'd have liked to have met her myself. Why doesn't she talk much about herself though? Esther wants to know more but their regular meet ups suddenly stop.
From Stockholm to Lake Como
Well, after that, I was really worried about Rut myself and wanted to know what had happened to her. Esther knows relatively little about her new friend but enough to go snooping around and she's surprised at what she finds. No spoilers here mind but she ends up going to Lake Como in Italy following clues from the conversations she's had with Rut. Diary entries here and letters really help to get into Rut's mindset and backstory when she's not there on the page.
It's hard to say more as well, there are LOTS of stories and secrets to discover. I found the relationship and friendship between the two women heartwarming and special. We all have issues and problems we can't see yet a simple hello and a chat can lead to something wonderful. Two women helping each other across the years was very nice to read about.
The writing too was wonderful. Sofia has a lovely way of weaving the words on the page, holding hands with her characters as they speak and exploring female friendships and our shared worries despite our age, background and culture.
I feel quite sad and humbled now I've read this. It's very emotional. That ending had me!
Set in Sweden and Lake Como but the friendship between the two women is the focus of the novel and not the setting.

BookTrail Boarding Pass: Sofia Lundberg
Instagram: instagram.com/sofialundberg_ Facebook: facebook.com/authorsofialundberg/