Spanish with Cuentos de la Alhambra
There is a book which took the language learning experience following the French learning thanks to Phileas Fogg to another level…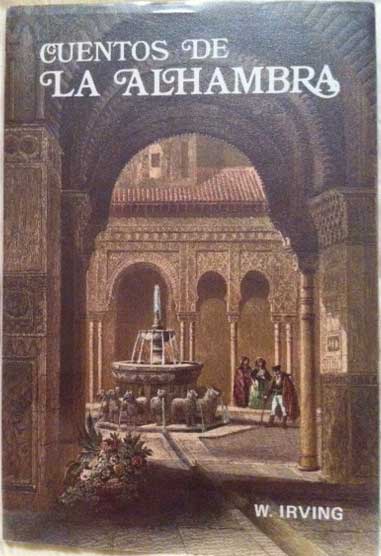 If like Phileas Fogg, I was going to travel the world and in books, it made sense that I learned Spanish since this is a very widely spoken language and would help me a lot. So, how to learn? With a book of course. One which I came across during my Spanish A level and my study of the Alhambra palace and the Moor period for one exam. This book would be the best way of learning about it I thought and during my six month stay in Granda during University studies, I took my battered copy with me and bought a lovely new one when there.
Do you know that feeling when you see the sights in a book for real and can't quite believe your eyes? This is that place. This is quite simply one of the most fascinating and interesting place I have ever seen. It's quite simply stunning.
The greatest artistic wealth of Granada is its Spanish and Muslim art. The effects of its moorish past influences everything from its cafes and restaurants to its architecture and shops. A beautiful magical place made all the more magical after reading this book.
Susan Booktrailer