Reading under lockdown
Reading to escape
It goes without saying that this lockdown is a challenging time. Even bookworms who love a bit of isolation to read are finding it hard. This is so different to anything any of us have ever experienced before however.
It's been interesting to read online about how reading habits have changed. I find a paper book even more comforting now and I'm reading books set even further afield than before. I'm also reading much more historical fiction as it's set in times so removed from now that it's even more comforting than ever. Good that the books for the HWA Debut Crown Award are starting to arrive.  I'm locking myself away and sitting on my judging throne to make my way through the huge pile of books. I will build a fort with them when I'm finished.
A huge light relief from this madness and not being able to go to bookshops has been the wonderful online festivals and bookshop events. I've been to many in Sweden, France, Spain and Canada to name but a few. If ever there was a time I'm pleased I studied languages, then this is it.
Just been online to hear Camilla Lackberg reading from her new book. It's always good to have a nosy around writers homes and bookcases isn't it? Anyone else look for their favourite book? Writers – do you look for your own book? I would.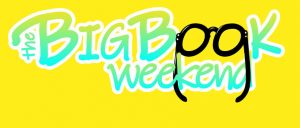 Two highlights for me in the UK have been The Big Book Weekend and the Stay at Home Lit Fest organised by Jess Cooke . I can't imagine the time and effort it takes to get an online festival together. The virtual theatre created by the My VLF team was simply amazing!) Never mind the writers and questions – it's the technology you have to watch! I hope some of these events carry on after lockdown as I can't afford to go to everything I want to and so I feel this has been a real silver lining of this time ( it's hard to find one but that for me is it)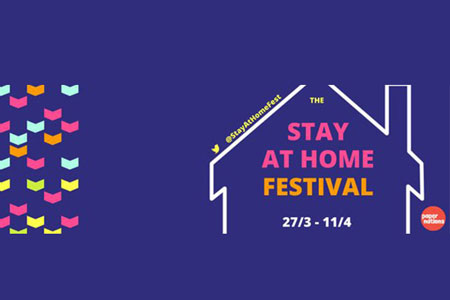 Some more:
The Bookseller is hosting a series of weekly Twitter conversations with the authors shortlisted for this year's British Book Awards.
Caroline Sanderson is talking to Lisa Taddeo TODAY  at 4pm about her book Three Women on the twitter handle @carosanderson  Hashtag: #Nibbieschat
Guardian book club – £5 entrance fee to see Bernadine Evisto on May 14th  talk about her Booker Prize-winning and Women's Prize-shortlisted Girl, Woman, Other.
Hay Festival Online, all month- Hay festival will be in your homes! So #ImagineTheWorld with them!
Lit Fest Online, 14-16th May- The Author's Club via their twitter page
It's been interesting to see the difference between events around the world. Sweden have had many authors reading from their latest books. Spain has had many question and answer sessions, France has offered videos from author's homes where they talk about upcoming releases and things to look forward to. They've all been fascinating and I have a HUGE TBR pile from these events. I realise bookshops etc are loosing out from not charging for the events but I would hope that people go and buy books they would never have found and so help to pay it forward.
Authors missing physical launches  – I feel for you, I really do! Many are taking place on line and there are some fun twitter chats and instagram/facebook live events which I am loving! Raising a glass to you all! I'm trying to get as many of the new releases on the site as possible so keep sending in your trails if you have a book out in May, June, July . I'm doing my best so bear with me.
Some of the most interesting has been the many new bookclubs!  Maclehose Press run #ReadTheWorld and a group of indies with Peirene Press at the forefront also have a borderless bookclub ongoing.
Books offer a chance to escape all the time. During Corona times however, they are even more vital for relaxation, mental health and for helping keep the invaluable book world open for business when all this madness has passed.
Love to you all bookworms friends!
Susan