Reading in the reading den
As I sit here in my writing den,  on a cool crisp winter's evening, I think about all the books I've read and how a good book to me is like a photograph which captures the essence of a place in time and which is remembered for a long time. Reading in the reading den is very therapeutic.
At the risk of sounding very old, I've started babysitting a friend's child and have started to remember the stories I used to read as a child. It's made me all nostalgic and I wanted to share my favourites and the memories that they conjure up for me. Conjure is a word I choose carefully as I believe books do weave their own spell of  magic on a child and it's what you read in childhood that is perhaps some of the most powerful reading you will do:
The Magic Faraway  Tree by Enid Blyton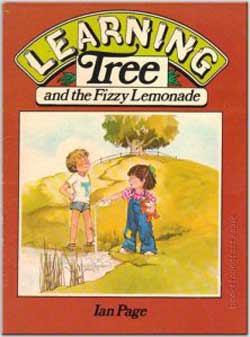 How I would have loved to have found a magic land at the top of the tree in my garden! To have met Moon face and to explore a land and discover the difference between good and evil and how to beat the bad guys. This really stayed with me and I have since reread it as an adult. Still as good.
The learning tree( and the fizzy lemonade) by Ian Page
Again, a book about trees, but a special one, in fact my favourite one, which taught the children who sat under it, valuable life lessons in a very fun way. I can still sing the ' Fish have feelings yes they do' song by heart. Well, I'm not sure it was intended as a song but I started to put this and similar lines from the book and make up tunes. I remember the story of how a child poured lemonade in a pond and how he was told how it could hurt the fish and pollute the pond. Before the days of the 'environmentally friendly' brigade, this was a good way of learning. Of course, I was also left with trying to communicate with my goldfish at the time much to the amusement of my older brother. Haha.
Two great books. A thousand happy memories.