Novel set in an alternative NYC – To Paradise
To Paradise with Hanya Yanagihara
In an alternate version of 1893 America, New York is part of the Free States, where people may live and love whomever they please (or so it seems)…..
A story of three parts, of three times and settings, of three realities…….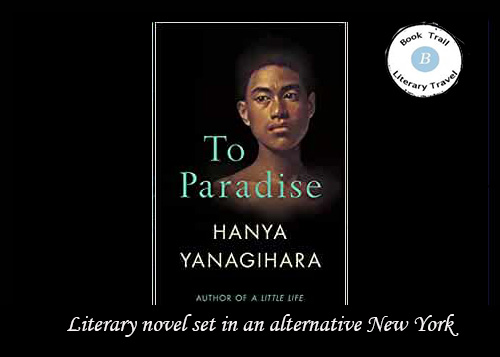 Boarding Pass Information : 
Destination : New York (not as we know it)
Author guide: Hanya Yanagihara
Genre: Literary fiction
Food and drink to accompany: New York bagels as well as food for thought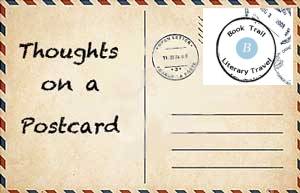 #Bookreview
Wow. What have I just read. It's a heavyweight at 720 page so thank goodness for the kindle. I haven't' read A Little Life so didn't know what to expect but I had heard of this author's powerful imagery and so was keen to read it.
The novel is in three parts and each one of these represents a different time. We start in the 1890s, then move to the 1980s and end up in the future.
Through time the author invites us to visit America where NYC is the informal capital of the the so-called Free States. Here, women have more rights and gay marriage is allowed, but there are limits as to how many non  Europeans can live here. There's stories of slaves, those who have escaped from the south and the author invites us to look back and see, observe, feel all the emotions of this time and place.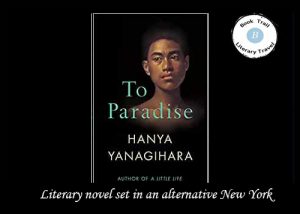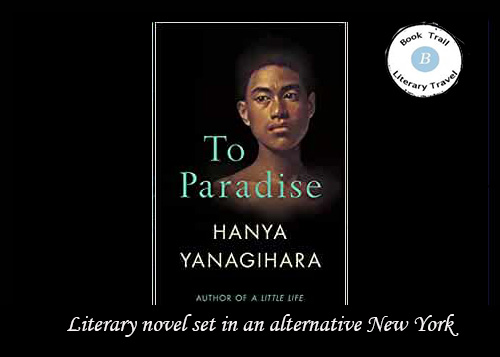 Then we move to the 1980s and see how David and Charles have developed. There are flashbacks to Hawaii and when it became a state in the 1950s. This  middle part doesn't move the story on in so much that it examines another life and world view. The AIDS crisis comes into play here but blink and you'll miss it. Not sure if that was how the author intended but it felt cold and empty. Maybe a reflection of how people at the time felt like HIV and AIDS was treated at the time?
By the time we get to 2094, we see a new side to the division that was the norm in the 1890s. This was like reading a story about the world today and all its problems. There's famine, floods, a pandemic and control over citizens is used as a tool by those in 'power'. Again we meet David and Charles and how they have come full circle yet in many ways haven't moved at all.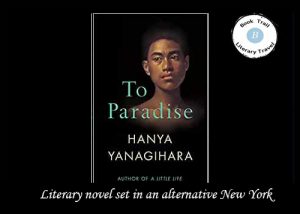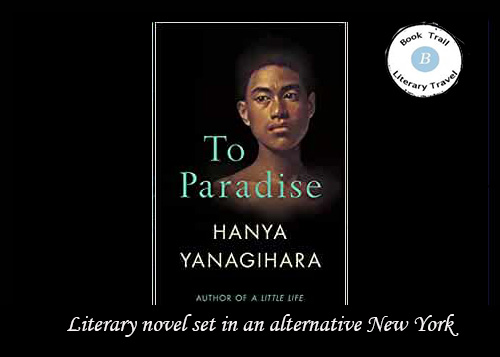 I am left feeling emotional after reading this. A little empty and confused if I'm honest. The novel would have been so much more powerful with a good editor. You can't deny this author can write, play with emotions, blend truth and reality and tinker with world politics through a finely tuned lens. The third part of the story was the real novel for me. A series of observations and thoughts on the state of the world today. As a whole , it's ambitious and powerful, but I will remember the third part the most and that for me  is the real gem here.

BookTrail Boarding Pass: To Paradise
Insta: @hanyayanagihara