Nine stories of Santiago – Humiliation by Paulina Flores
Santiago short stories by Paulina Flores
Humiliation is an interesting title for this collection of stories, but when you realise it's about the ups and downs of life, its messiness, its unpredictability, then you realise how good a title that is. Wait until you get to the end for a true reflection of that title!
This Chilean author has won the Roberto Bolano Prize, the Circle of Art Critics Prize, the Municipal Literature Prize, and was selected as one of the 10 best books of the year by the newspaper El Pais! No pressure then….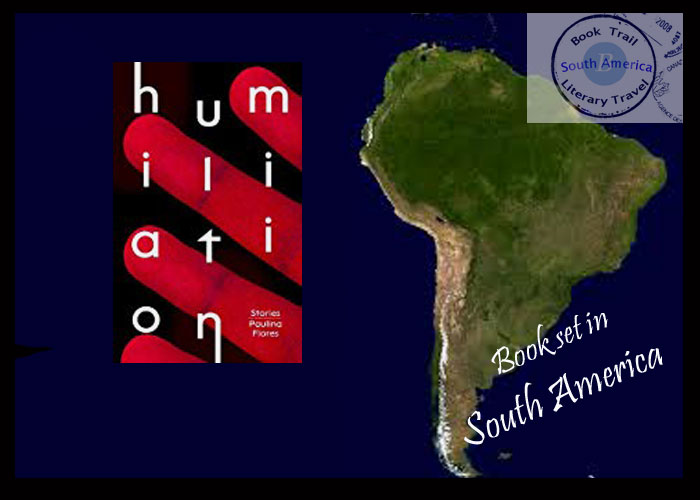 #Bookreview
The stories are as varied as they are interesting – first one opens with a man going for an interview with his two daughters in tow.His greatest humiliation lies ahead. There's plenty of humiliation in story two, mind. Teresa is not an innocent tale let me tell you!
It was the story of Talcahuano which I enjoyed for the fact it really got to the heart of L A society.
"My whole life I thought that Talcahuano was a tough place, but the truth was, it was just sad".
It's vividly described by smell – its's sooty, smells of fish and is ugly in every sense of the word. Yet I enjoyed being here, for it felt real, raw and the characters here along with the anonymous narrator gives this tale an eerie feel.
All in all, the stories are an eclectic bunch. While Talacahuano reveals a city, the story 'Forgetting Freddy' takes place in one small bathroom inside a woman's thoughts. There's the sense of a journey here; an emotional one, physical and across time and space. The effect is as mesmerising as it is moving. Some of the stories are stronger than others of course and one (or two) down right disturbing) but they hit the mark.
The stories range from bittersweet to sadness to emotional. There's a huge raft of emotions here, tears and trauma. Even though we meet the characters for seconds, they seem so real and vibrant. Aunt Nana for example looks back over her life. There's a sense of looking back, memories, flashbacks and dreams. Childhood and regrets are strong themes which build up to create a searing sense of life's curve balls.
The stories on their own are interesting, but placed together, they really form a vivid picture of humanity, human emotions and of course humiliation.
Life is one messy experience.

BookTrail Boarding Pass: Humiliation
Twitter: @pfloresvega