Mystery set in York – Murder by the Minster by Helen Cox
Mystery set in York -The Minster of York
Mystery set in York – Murder by the Minster by Helen Cox  – There's a new cosy crime author in town and this time York is the city of choice. Kitt Hartley is the amateur detective in question and she works in a library! One day, the police come to tell her that her friend Evie Bowes, is under suspicion of murder……
Evie's ex-boyfriend has been found with a with a fountain pen stabbed through his heart – if there's a more literary murder I would like to see it.  She's gleaned all her investigative powers  through years of reading everything from Agatha Christie to Ian Rankin.
Those twisty alleyways and gothic shadows of York are the ideal place to hide…..

Setting: The stunning city of York and a university library!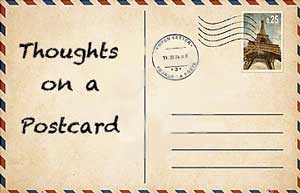 #Bookreview
Yay! A book set firmly in the stunning York Minster and the historic city of York. I've read many historical books and time slip novels set here, but nothing like a cosy mystery as far as I can recall. This novel hits the spot and then some. It's like being with old friends and as this is a debut, that's pretty good going!
There's a lot to like here. Comedy, mystery, a who dunnit Cluedo style drama and a sleuth who constantly drops in literary quotes, references and more. A great deal takes place in the (Fictional) university library. The university has been renamed but the feel of the place and the grand library is all very recognisable. The history and the academic background give a feel of grandeur and historical intrigue to the whole affair.
The city of York is well evoked and described and the sense of searching for the truth in a gothic city where secrets can hide in the shadows, comes across well. Inspector Halloran and Sergeant Banks are great characters – grumpy and serious in a world where they of course have to solve a murder or two. Compare them to Kitt however and they bounce of each other nicely.
There's twists, a good old fashioned who dunnit to solve and some cracking literary puns along the way. Watch out for the bad dad jokes – but there they're part of the charm! And that's how I think of this book – charming, great reading, a cracking fireside mystery and want-to-meet-again characters. Set in the fascinating city of York and all its gothic splendour takes this to another level.

More books set in York
Twitter :   @Helenography       Web: helencoxbooks.com