Mystery set in Baghdad- Death in a Desert Land – Andrew Wilson
Persian set novel – Desert mystery with Agatha Christie
Mystery set in Baghdad- Death in a Desert Land – Andrew Wilson – Baghdad, 1928. Agatha leaves England and heads out to this desert landscape in order to investigate an unresolved mystery: the death of Gertrude an explorer who appears to have died from a drugs overdose.  The mystery deepens when a letter written by Gertrude herself reveals that if she were to die, the best play to look for her murderer would be Ur. This is an archaeological site in ancient Mesopotamia famous for its Great Death Pit.
And the weird and wonderful thing about this place is that it would later become the setting for a certain novel – Murder in Mesopotamia….

Setting: The vast sandy Baghdad and Iraq desert
Mystery set in Baghdad- Death in a Desert Land – Andrew Wilson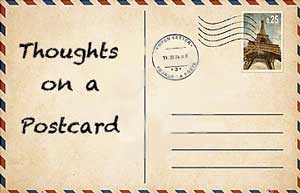 #Bookreview
There's something really exciting about a novel which mixes fact and fiction. Taking a real life author, Agatha Christie and making her a character solving her own mysteries is genius. Taking her on a case which then will lead her to write A Murder in Mespotamia…..now that gave me a little frisson right there!
I've enjoyed this series from the start and it's getting better. All these adventures lead to plots in her real life novels. That's something that will never get old for me and it's always exciting to see what she is going to get up to next.
This, set  in Beirut is a classic. The prelude to A Murder in Mesopotamia is a feast for bookworms everywhere and a really good mystery into the bargain. I really got to know Agatha in this novel and her emotional side, her inquisitive mind and her character in general.
But that setting! The dig at Ur and the subsequent finds. I was there, in the dust, sand and hot Iraq sun. What a treat that was! So evocatively drawn and imagined. Historical figures wander on and off the pages. Leonard and Katherine Wooley were the ones who headed the excavations in real life and it's a very unique feeling to have so many names and events wrapped up in one story.
You don't have to know much about the Christie novel or Christie herself to enjoy this book. It's a treat for the eyes and the imagination. Arm chair detectives will love it!

Twitter: @andrewwilsonaw  Web: www.andrewwilsonauthor.co.uk/