Moose Paradox set in Finland – Antti Tuomainen
Moose Paradox of Finland
The premise and humour of this book are second to none. The Rabbit Factor was the first in the series and we are back at THAT adventure park for even more schenanigans. Ooh I love that word and it fits perfectly with this story.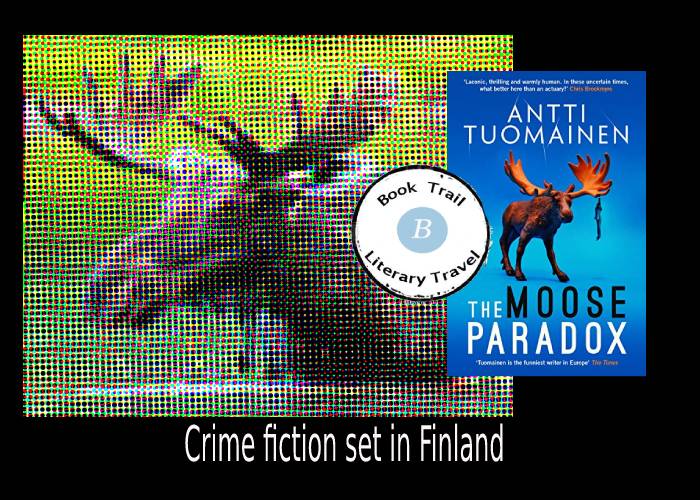 Boarding Pass Information :  The Moose Paradox
Destination : Finland
Author guide: Antti Tuomainen
Translator Guide – David Hackston
Genre: Crime, dark humour
Food and drink to accompany: Nothing involving moose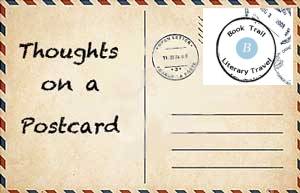 #Bookreview
A novel to transport you to a Finnish adventure park!
If you haven't read The Rabbit Factor – do it now. You don't need to read it before this but it's better if you do as well, let's just say there are some nuances and jokes that you will appreciate so much more when the moose follows the rabbit.
The Moose follows the rabbit – sounds like some kind of code, strange language – which perfectly sums up this book. It's quirky, funny, darkly funny and criminally good.
The setting of the Finnish fun park – sorry adventure park- is what makes it. Where once there was a giant rabbit, there is now a slide in the form of a moose. Well, the very one that Toy of Finland Ltd won't sell to Henry who owns the park. He wants it to be the main attraction. And yes, I agree it would certainly be that. But the toy company won't sell and that's the little mystery that weaves through this tale.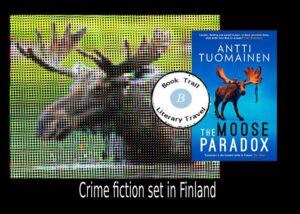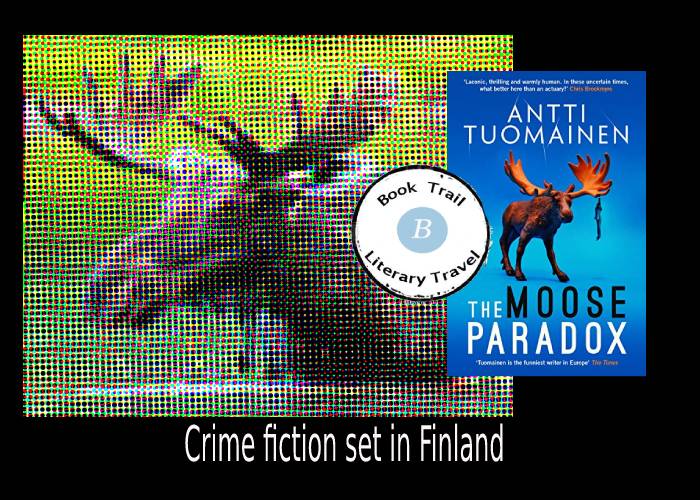 The park is revisited by a man from the owner's past. Now that puts a cat amongst the pigeons -as well as among the rabbit and moose. There's a whole host of animals here at this point and you just wonder the images that the author must create in his mind to be able to write these scenes. If they are anything as colourful as the ones in my head, fair play to the man.
I love the fact that this novel contains so many ingredients that sound so odd that they work together wonderfully – the owner is an insurance mathematician of course and the story of how he got here ( The Rabbit Factor) is nothing compared to how Moose coloured his future looks.
It's hard to write a review of this book and series as it's so quirky, fun and unique. Just know that it's recommended. Highly. It's unlike anything you will ever read and I am now craving to go to this very adventure park even though I have only ever been to one, yet found myself queuing up to see a giant mouse. See, these places and these strange animals get inside your head. As has this author. They're all having a party in there and I am very glad to have been invited.

More books set in Finland
Twitter:  @antti_tuomainen