Homecoming set in Australia – Kate Morton
This is Kate Morton's first novel in four years and her first since returning to Australia to live with her wider family. This therefore is, I feel, her most personal novel yet. Not due to the twisty storyline though – no not that – but to the emotions it brings up about home, what family means and how family secrets can leave you feeling emotions you never knew you had, and feeling adrift at a time when you need home the most.
This is storytelling at its finest honestly – it's just wonderfully twisty, secretive and immersive. Coming full circle – what a journey you go on!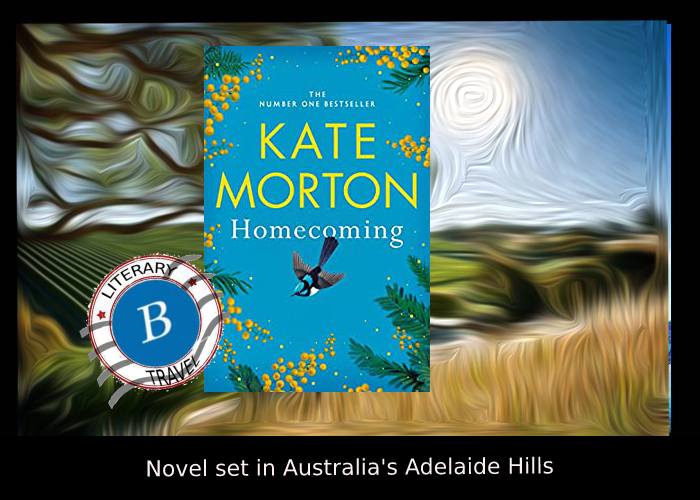 Boarding Pass Information: Homecoming
Author guide: Kate Morton
Genre: Dual time-line mystery
Food and drink to accompany: tea and cake on the verandah of the house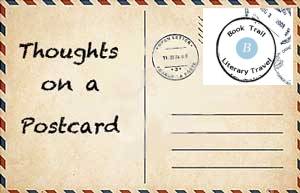 @thebooktrailer
#Bookreview
This is a novel to be savoured and read slowly. There's no-one that does immersive storytelling like Kate Morton and this I feel is a very special novel. It's no secret that I am a huge fan but this novel really got to me. It's personal and will connect with everyone in some way who has ever lived abroad, away from family or had family issues. This is a tightly-twisted plait of a novel and combing it through is the most delightful reading experience. When it all builds up and then unravels itself at the end…..you realise that all those insignificant details were actually clues and were in plain sight all along.
Locations in this book are part of the story themselves. The house in the Adelaide Hills, the warmth of family and the darkness when tragedy strikes is very well evoked. There's so much glorious detail about the flora and fauna of the area. You can tell Kate has intimate knowledge of these parts and it makes it all the more special to see the setting through her eyes. I so want to travel there now – sounds glorious!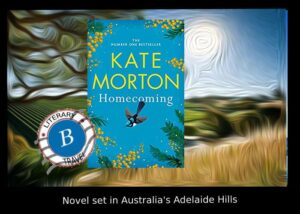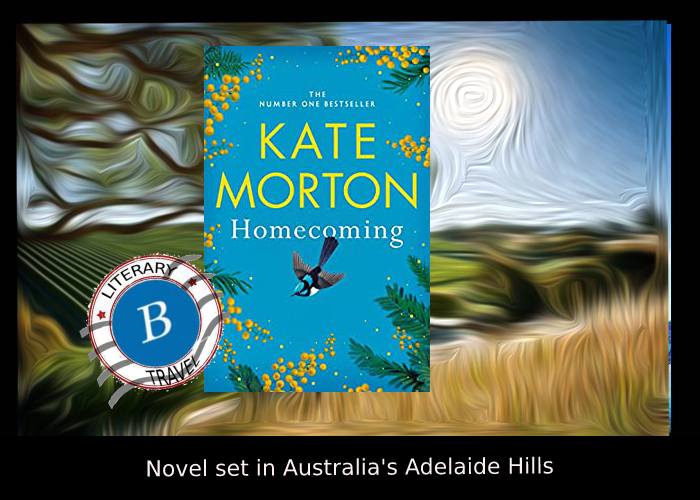 The characters are complex and yet I wanted to know them all. Percy and his horse Blaze find a crime scene and that has to be one of the most tense and aptly confusing scenes I have read. You feel the shock and horror of that moment. How Kate weaves the rest of the story so brilliantly, I will never know. Flitting back and forth a little but more circling around one day and allowing you to see it through another character's eyes is  like giving you a bird's eye view of events, of the town of Tumbilla so you are one of the inhabitants yourself desperately trying to find answers.
There's so much I want to say about this novel but I would say to go into it without reading too much about it. The blurb is a good introduction but plenty of questions will pop into your head whilst you read. I found I wanted to know more and more and felt the frustration of Jess who returns home to find her family's dark secret.
The house in this novel is modern (well 1950's) but we see it in all its glory then and as it has kept secrets hidden from the present day. I shivered when somethings came to light.  So much sun and heat yet something which made me feel so shivery.
I loved this and had to read it twice. Once I'd taken in all the threads and clues I could read it and appreciate it on another level. I really loved this novel and would recommend it highly. Location, setting and immersive storytelling  with tragedy and humanity at its heart. What more could you ask for? This is
Oh and there's a nod to books and how they can allow you to travel in your imagination and that really made me smile!

BookTrail Boarding Pass: Homecoming
Instagram:  @katemortonauthor Web: www.katemorton.com/