French gothic crime set in Paris by Eric Fouassier
The Office of Occult Affairs Eric Fouassier
I hope this French thriller is translated soon as the English language world NEEDS this novel! Here I go again reading a foreign language book but it's one I can talk about as it's not one on my scouting list. This I enjoyed and then some! It's great to discover a book that really gets me and which I get. A chance to go back to Paris too. What could be better!?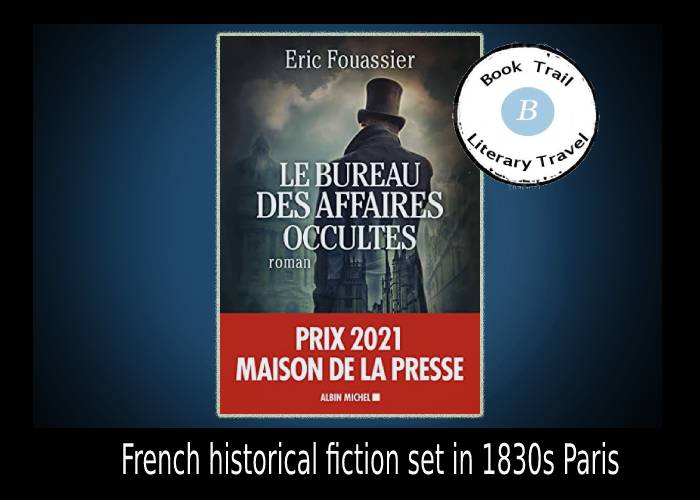 Boarding Pass Information : The Office of Occult Affairs
Destination : 1830s Paris
Author guide: Eric Foucassier
Genre: historical, Noir
Food and drink to accompany: Something revolutionary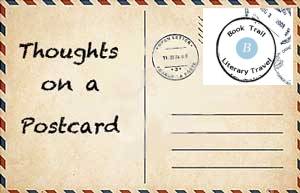 @thebooktrailer
#Bookreview
A French historical thriller to transport you to 1830s Paris
A really good, gritty French historical thriller.
I love going back into the past and into a time and place I would never think of going. 1830s Paris for example. A dangerous time politically and in every other way but it's great to go via a novel – safe but thrilling! Think a darker version of Sherlock Holmes and a very French way of looking at things……
I was intrigued as to what France and its governement was like just after the revolution. I was even more intrigued to find out what this office of Occult affairs was going to be like. This is no ordinary government. Valentin Verne works in the morals department and he is moved to head up the new 'Office of Occult Affairs'. This is a strange time as the science and developments are creating new tupes of crime.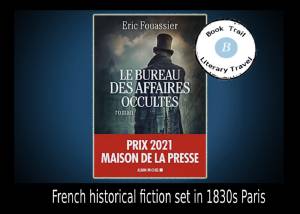 Valentin Verne is given an impossible task but he's considered an odd bod in the force so who better than to find a criminal only known as the Vicar?
In BookTrail Terms, I was thrust into 1830's Paris only just out of revolution. The new king Louis-Philippe and his governemt have been trying to crush the opposition. Tensions are high and the timing is ripe for some dark deeds. The streets, the atmosphere and the scene setting are brilliant. There's lots of scientific discoveries and a real historical depth to it all. I soaked up all the details and intricate descriptions as they really showcase a city and a historical period I haven't read much about before. I certainly haven't raced around it trying to solve some difficult cases like this one!
This is a book, a time period and a brilliantly crafted puzzle of a novel.