Fictional places to spend Christmas
In the last few days before Christmas, what better time than to settle down with a good book. Beside a roaring fire and a cup of hot chocolate. A nice old fashioned house, a cottage in the country or somewhere hot to escape the chill?
Here's a Christmas getaway list or a homely touch. Take your pick!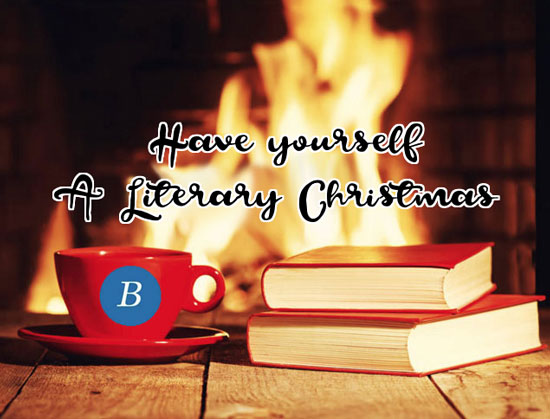 A manor house in the English Countryside
Another Little Christmas Murder – There's one in Yorkshire where a woman whose car breaks down, is invited to spend the night. There's a gathering at the house and since it's snowing, there's not much anyone can do – well apart from murdering someone in the house. It's a gothic mystery with weird guests and strange family members, secrets tumbling out of every nook and cranny….a typical Christmas for many minus the murder of course!
The set of British Library Crime classics are some of the best stories for this kind of cosy crime mystery set in a manor house. Imagine that roaring fire, hogs head for dinner and a stag's head on the wall….and you reading one of these books in a grand old chair….(or is that just me?)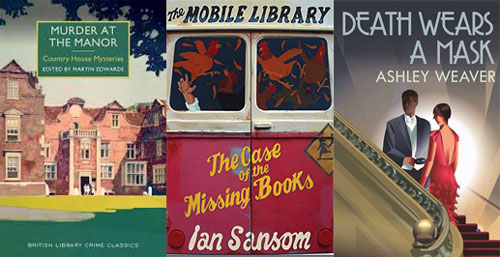 Spent time driving around Ireland in a mobile library
The Case of the Missing Books – The town it's all set in is fictional but who cares when it's set in a mobile library as you can just drive around in it until your hearts content. Imaging driving around in a camper van anyway? The dream of many. But add books into the mix and you'd never want to leave and there would be some bookworms who wouldn't really even want to lend the books out for fear of not getting them back and having an empty van! If the camper van is a little too ordinary as modes of transport go, there's a very different way to travel in  The Camel Bookmobile (It's set in Kenya and Garissa so if it's heat at Christmas you're after)
Attend a lavish ball (and dress up)
Death Wears A Mask – Christmas is a time for parties right and what better time than to attend a fancy ball? There's some mystery and murder going on in this one but apart from that, it's a wonderfully lavish party! Guests galore, a huge house and some fancy surroundings! People in mysterious masks, long gothic corridors, a grandfather clock..ladies in shawls and gems, men in smart suits….well it's the kind of Christmas party I'd like to go to!
Go to Church
Greetings from Granchester – Well with Sydney Chambers as the vicar, there's also going to be a fine mystery and even a murder as well as carols and mince pies! When a priest is as nice as Sydney and who also fancies himself as a part time detective, has a faithful canine companion and a landlady who's got more bite than the dog, you just know Christmas in Grantchester is going to be a fun time. There's also a very nice Geordie detective to play backgammon with in the local pub. "It's the game, Sydney, it's the game"

Jet away to the sun
Mandy Baggot is the lady to go to if you want a holiday in the sun. She's got a story set in Greece and the Greek islands and the sun shines from each and every page so if you can't get to a sunny place and read this tucked up in a blanket, you'll still feet the heat and warmth. If you live in a cold climate, it's always nice to sample Christmas in a hot one!

Paris calling?
The LittleParis Bookshop – Spend time in the city of lights which is especially magical at Christmas – and if you wander to a bookshop, it's the most magical place on earth! Failing that, you can always get onboard a book boat with Monsieur Perdu  and sail away to anywhere you fancy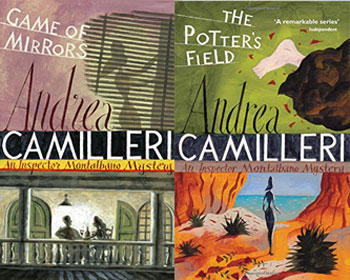 Eat like a king….( or Inspector Montalbano of Italy)
Montalbano's Italy – Kill two birds with one stone. Jet off to Italy for a magical Christmas with a somewhat cranky old guide but eat like a  king as Montalbano eats the finest of foods when on his cases. He has home cooked meals too and is a bit of a gourmand who LOVES all things foody so you'll never starve if you spend Christmas with him!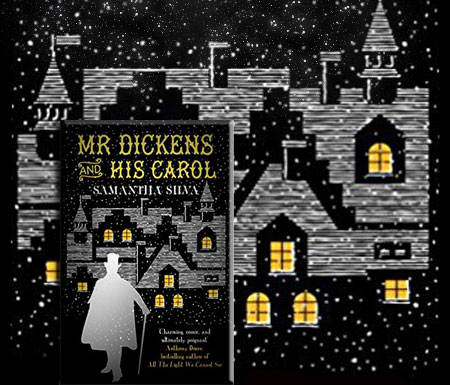 And finally….
Can you have Christmas without a bit of Dickens? He's the man who invented it you know and in Mr Dickens and his Carol, you find out how and why. There are so many great Dickens stories out there however that you should definately have a literary memory of the man in your home.
What ever you read this Christmas, wherever you are and whoever you spend it with – Have a very happy (literary) time!