Children's translated books from Brazil
Children's books from Brazil
One of the most diverse and fascinating parts of the world when it comes to children's books. It's the settings, the animals, the traditions and the cultural nuances here that really make the country a rich and colourful one. Take it from  a booktrailer who knows – this part of the world comes to life via fiction and you will find your new favourite children's book right here: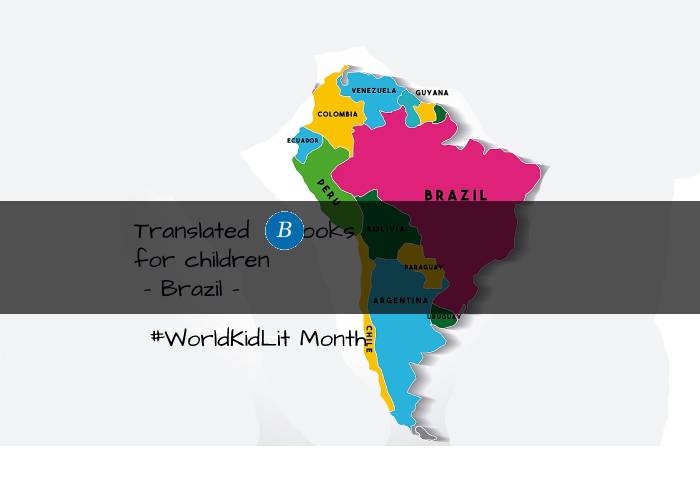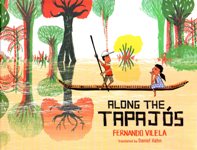 BRAZIL
Along the Tapajos by Fernando Vilela
Translator: Daniel Hahn
Brother and sister Cauā and Inaê live in the small community of Pará along the banks of the Tapajós River in the Amazon Rainforest in Brazil. Here the homes are built on stilts, and everyone must respect the power of the river. When the rainy season comes and the river levels rise, the village must relocate to higher ground.
When the family reach dry land again they set about building another house. In the rush to leave the siblings realise they have left behind their pet tortoise Titi. Knowing that Titi won't be able to survive because he can't swim they set out on a dangerous journey along the river to retrieve him and bring him back to safety.
This book was inspired by author Fernando Vilela's personal journey to the Amazon Rainforest (Read about this at the back of the book).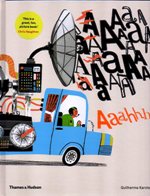 Aaahhh!
Author: Guilherme Karsten
Translator: Translated from Spanish
Aaahhh! The highest mountain in the world has collapsed. In addition to the North and South Poles,  there is now a middle pole. A loud and terrible noise is permeating the whole planet. It is so loud that nobody can hear themselves think. What is making that noise?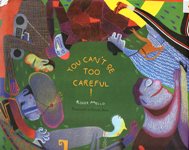 BRAZIL
You Can't Be Too Careful! (Todo cuidado e pouco! )
Author: Roger Mello
Translator: Daniel Hahn
From Brazilian children's writer and illustrator Roger Mello, this book explores an idea he had as a child: that one small action can have the most unexpected of consequences.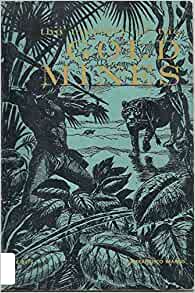 BRAZIL
Mystery of the Gold Mines (Volta a serra misteriosa)
Author: Francisco Marins
Translator: Eunice Siegel
A story about the gold mines and the culture of Brazil. Just look at that cover! This is a jungle adventure and is both entertaining and informative.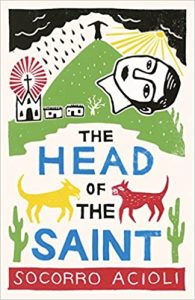 BRAZIL
The Head of the Saint 
Author: Socorro Acioli
Translator: Daniel Hahn
After walking for days across the harsh Brazilian landscape only to be rejected by his last living relative, Samuel finds his options for survival are dwindling fast – until he comes to the hollow head of a statue. Whilst sheltering, Samuel realises that he can hear the villagers' whispered prayers to Saint Anthony and he begins to wonder if he ought to help them out a little….
Have a great time in South America BookTrail style!