BookTrailAmbassadors – USA, Alaska – My BookSwap club
Over to America again for our second BookTrail Ambassador post – and this time it's over to Nevada and Lake Tahoe with a bit of a wander down to Mexico too..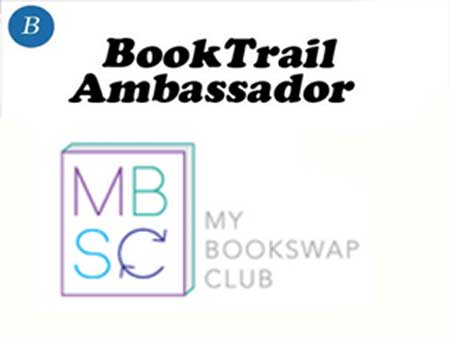 Rina, it's over to you:
I generally associate summer month with travelling (and reading), do you? If yes, then read along because this book will takes us on a very adventurous journey. Now, those of us who are fortunate enough to experience U.S. National Park, you'll be in awe of their vast beauty and natural landscape. In this book, a young man called ''Christopher McCandless" (aka 'Alex Sumpertramp') undertakes such journeys.
Unlike our conventional travelers, he doesn't have any advanced hotel bookings or train/plane journey mapped out. He starts his journey in his old car (used yellow Datsun). His first stop is 'Lake Mead' recreational area in Nevada
Unfortunately he experiences flash floods in the area, and he is forced to abandon his car. He then hitchhikes to California's Lake Tahoe  and continues his hike to the Cascade mountain, Willow Creek, and reaches Arizona. In Arizona he buys a second hand canoe, and then continues his journey through Lake Havasu, the Bill Williams River, and the Colorado River Indian Reservation.  He encounters his first challenge, hazardous waterfalls along the Colorado River; this destroys his canoe and almost drowns him several times. He then realizes that he will not reach the Gulf of California.
He eventually makes it through by getting assistance at the right time; however he gets off course and ends up in Mexico. He is planning his return back to USA, and ends up spending one night in jail. This is where his first leg of 'wild' journey ends, and he finds himself looking for a job. The urge to get back to road is quite strong, and after failed attempt to secure a job he gets back on the road.
He travels between Los Angeles and Las Vegas, and eventually hitchhiking to Grand Canyon. He is sure to update his acquaintances about his whereabouts, and his plans, and yet doesn't feel to inform his family members. It has been over a year now, and he has made no contact with his family. Chris's desire to seek solitude and free life without burden and emotions is very compelling. As I read on further into his story, it really makes me wonder, why is he willing to pursue such an extreme level of solitude?
He is now back on the road,  heads to Las Vegas and then to Bullhead City where he works for two months in McDonald's and lives in a an empty RV. He travels cheaply (or freely) where possible and yet he likes to earn his keeps (just enough to allow him to purchase his food/hiking gear). He continues to contact his acquaintances, and these are well documented in the book. It is now, Jan 1992 and Chris calls to one of his previous acquaintance, Roland Franz. After spending few months in California, he calls Franz again and requests him to pick him up, and then drop him back to Grand Junction, Colorado Between now, and till April 1992, he spends his time working and planning for his Alaska trip.
One might say he is ill prepared, and quite a few people who offer him lift say the same thing, but Chris is quick to brush these off (could it be because he was able to survey the first expedition?, may be so!).
Finally, he reaches Alaska on April 1992, and makes an official start of his hike. He spends couple of days in the town buying essential gear, and sending post cards to his friends, and yet none to his family.  He finally enters the 'Stampede Trail', and sets up his tent on the frozen ground. This really is the most exciting moment for him, and as you read on you can feel his emotions (even though book has been written by another person, author has done a really good job to describe what Chris might be feeling/thinking at those moments).  The true adventure really begins here, in an exciting and a tragic way.  I don't really want to spoil too much for blog readers, so I'll end it here
In this blog post I have focused more on the 'significant destinations' from the book, however if you like to read little bit more about the book, and Chris head over to 'My BookSwap Club' blog.
Thanks Rina! What a fantastic post! x