Books set on an island
We've picked two desert island reads today – one set on an island with considerably less sun that that in the picture above (sorry Scotland) and the second which takes place right in the middle of the Pacific Ocean which is hotter and more deadly (storywise of course)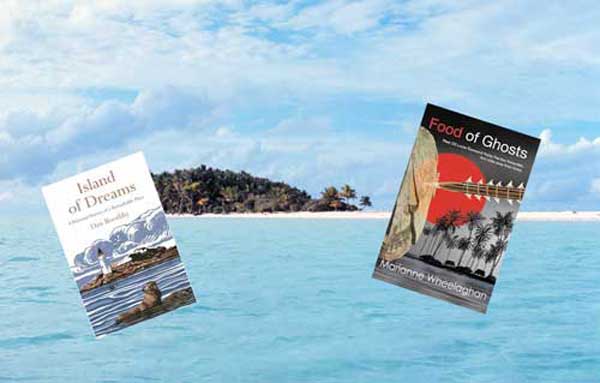 ISLAND 1
Scotland – Kyle of Lochalsh
Dan Boothby went on the ultimate booktrail by moving to Kyleakin Lighthouse island in order to feel connected to Gavin Maxwell's literary heritage of The Ring of Bright Water Trilogy. In the middle of the Kyle of Lochalsh, he sets up home in the Kyleakin Lighthouse, the last home of the author and sets about creating his own story.
Now we like this guy. Reads a book and then goes to live on the island which inspired the writing. Dan has a passion for travel and exploring, that's for sure and he takes you on an amazing journey of Gavin Maxwell's literary landscapes but it was the personal touches that told us about Dan that I liked. An interesting read and I so want to go there now!
ISLAND 2
Fancy somewhere more exotic? How about an atoll in the middle of the Pacific Ocean?
In the middle of the Pacific Ocean,  no one can hear you scream
Louisa, a Detective Sergeant used to live on the Island of Tarawa deep in the South Pacific Ocean before she moved back with her family to Edinburgh where she now lives and works. However she has been asked to help with a local investigation – a murder – but this comes with problems since the island of Tarawa is not home to any forensics or modern technology to help with the case. Add to that the cultural issues and differences make the investigation challenging in the extreme.
I love books set in new locations or places I'd never really considered before and well, so far away on Tarawa is not somewhere I'd been before. Island life is not always idyllic and the insight into cultureal differences and the police procedures on the island are fascinating.
Susan booktrailer