Books set in Iceland
There is a phrase in Icelandic, "Ad ganga med bok I maganum" – which literally means 'everyone has a book in their stomach', or everyone has a book inside them.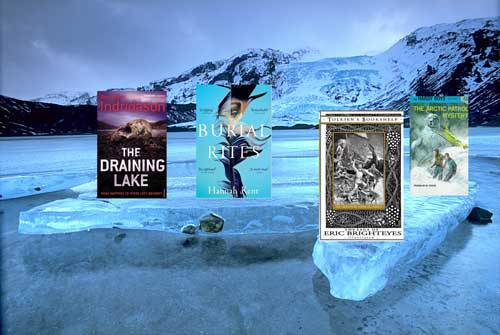 Iceland has apparently the highest rate per storytellers – published story tellers  – per head of the population than any other country.
So quite aptly, the latest crime festival, Iceland Noir is being held over the next four days in Reykjavik, Iceland – a great setting for chilling crime fiction!  Some of the booktrail's favourite authors are as we speak getting settled in for a crime fest – Mari Hannah, William Ryan, Peter James and Yrsa Sigurðardóttir to name but a few!
Nordic perspectives and translating crime fiction across cultures is on topic tomorrow and perhaps the one the booktrailers are most looking forward to – Location, location – From Greenland to South America, via Romania and Greece. Well, that would be one fantastic book trail we think!
It was where we first learned that the word Saga is a literary thing and not just a holiday club for the over 60s. A saga in Iceland is a tale told over the years and passed down from one generation to another, stories  about the country's earliest settlers, the Norse, stories about culture and tradition. Oh and the legends and myths that this country has!
There are signs of literature all over the city of Reykjavik with story-plaques on public buildings. but where we had a summer of book benches here in London – benches painted in the theme of various books – Iceland has story telling benches where by scanning a QR code on the bench activates a story or reading by a local writer.
Now that's one kind of self service scanning experience we at the booktrail would love!