Book set in Los Angeles – The Library Book by Susan Orlean
The fire at the Los Angeles Public Library 1986
A library burns….not sure I wanted to read this at first. What could be a more sorry and tragic sight that a wonderful library, destroyed. Since this was a real life event however, I wanted to learn more about it. It was picked by Reese Witherspoon's bookclub too so, this was another reason for it being of interest. It's one of the most heartbreaking yet heartwarming books I've read and I would highly recommend it!
The history of Los Angeles Public Library
Today, The Los Angeles Public Library system (LAPL) serves the residents of the City of Los Angeles. In total, it holds more than six million volumes and it serves the largest population of any publicly funded library system in the United States!
The central library suffered a devastating arson fire on April 29, 1986. Luckily, no humans were injured and all were safely evacuated, but the same could not be said for the books.
"Some 400,000 volumes—20 percent of the library's holdings—were destroyed, with significant water and smoke damage done to the surviving works, of which 700,000 were damaged by water or smoke."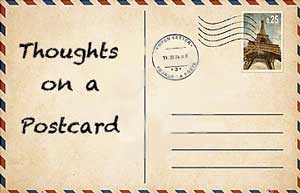 #Bookreview
A very unique and interesting read. I had heard of the fire of 1986 at Los Angeles public library but had no idea it was arson! The first half of the book takes you back to that tragic day when the fire broke out. There is hope here however as it's also the story of how all the community came together and ensured that they would save as many of the books as possible.
It's lovingly written and Susan really puts a unique spin on things. You would think  you were there and the devastation is all too real.
The second half of the book is all about libraries and takes the story of the fire even further. It acts as the follow up if you like, of how libraries are important and what they mean to communities. Following the devastation of the first section of the book, there is hope and Susan writes about what libraries mean, represent and what the true loss of a library really is. I especially like the way in which historical figures such as Harry Peak, arrested on suspicion of arson, and 1880s L.A. librarian Charles Lummis are brought to life.
It's a history lesson and a hug in a book all in one!

Twitter: @susanorlean  Web: www.susanorlean.com