Book set in Ireland – A River in the Trees by Jacqueline O'Mahony
A novel of love, loss, family and Irish history
Ireland is about to be torn apart by the War of Independence.
A River in the Trees by Jacqueline O'Mahony is the story of two women living a century apart. Ellen and Hannah  might seem very different people and they live in different times of course, but they are both linked by Ireland and issues they both go through.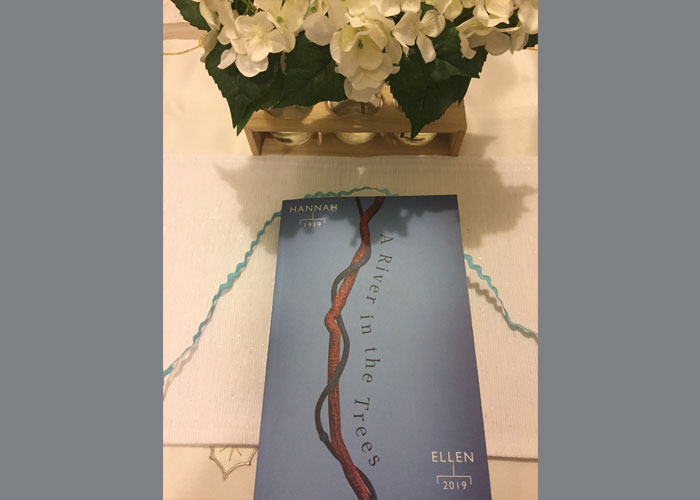 Setting: Remote Ireland

Bookreview
A River in the Trees by Jacqueline O'Mahony is a novel of two halves. Two time lines and two women. The story starts in 1919 with Hannah O'Donovan and jumps back and forth to the story of Ellen, her descendant. Their stories are very different from the word go and often read as two different books if I'm honest.
Hannah in 1919 was a very fascinating character and her story was strong and fascinating. This was where the novel shone. Her story was an adventure into the past, an examination of the roles of women in life, with the big wave of Irish Civil war washing over each and every page. This was  a time when life was brutal and unkind. Tragedy followed people everywhere. We see this through Hannah's eyes and she is a fascinating and competent narrator of events. The brutal violence of the English army in the country, the reactions of the Irish people, the everyday evil.
This section of the novel was strong and I wish this had made up more of the overall story. I felt wrenched from Hannah when reading about Ellen and desperately wanted to return to her world. What was she going through, how was life treating her, what was she doing? There was scandal and intrigue and a desperate need to find out the truth. See a complex situation through Hannah's eyes. I admit to not knowing a great deal about the Irish civil war and the shameful behaviour of the English. I felt emotional and in despair by the end.
The sections in 2019 never reached these heights for me. The trials and tribulations of Ellen, whilst serious in their own right, seemed to pale in comparison with 1919. When the links of the two women came together, it did all tie up in an interesting way but only half of the bow was pulled tight.
I will definitely be reading more from this author.  A River in the Trees by Jacqueline O'Mahony was a lyrical read.

Twitter: @jacomahony