Book set in Hollywood – Finding Dorothy by Elizabeth Betts
Follow the yellow brick road…
A book about the story behind The Wonderful Wizard of Oz , the book that inspired the iconic film sounds exciting. One where you get to see the whole affair through the eyes of author L. Frank Baum's wife, Maud is even more fascinating. The book takes us back to the family's early days in South Dakota to the Hollywood film set where Maud first meets Judy Garland.
Don't you just love stories that get behind the scenes and under the skin of another story? And one as iconic as this one?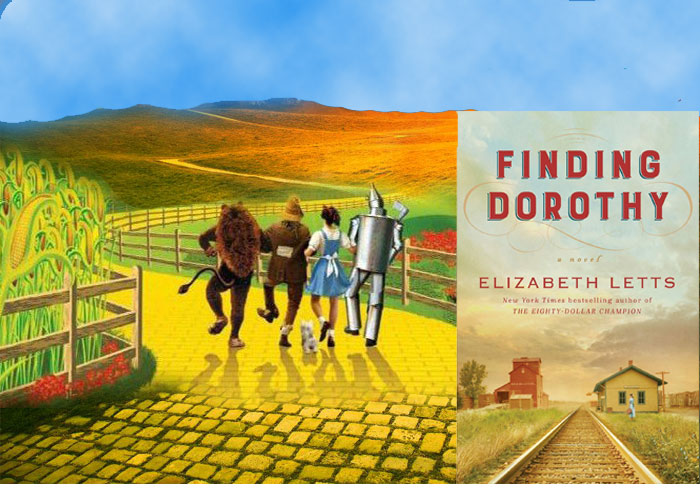 #Bookreview
For anyone who's ever seen The Wizard of Oz or read the book, this is a fascinating account of Mrs Baum – the wife of the author. This is based on true fact but is also a fictional account of what might have been. A perfect mix when you think about it. History and myth mix to make some of the most memorable stories.
I thought this was fascinating from the start. Maud herself is a very interesting person. Often the most famous person gets the attention but when you look at their wives, husbands etc, their is just as interesting if not more so.
Maud was ahead of her time – she went to university as her family wanted her to, but then met and married Baum, a man of the theatre. The story of her struggles, of women's choices at the time were fascinating. Maud gives a unique insight into the social mores of the time. A real insight into the story that became the Wizard of Oz.
The story opens when the film with Judy Garland is about to be made and Maud visits the film set. Her meeting with Judy Garland and the cast was mesmerizing. It was like history came alive. Many moments like this throughout the book A magical reading experience in many ways – reading bout the story behind the book, behind the author, behind the film..
Follow the yellow brick road to your local bookshop and click your heels to buy this!

Twitter:   @elizabethletts      Facebook:      facebook.com/elizabethlettsauthor