Book set in Brussels – The Man with No Face, Peter May
A crime novel set in the EU corridors of power and intrigue
At a time where Europe is in the news more than ever, this is a very timely novel. It takes place in the corridors of the EU institutions. A jaded journalist is called to Brussels to investigate murder. Two murders. One victim is a journalist, the other a Cabinet Minister. This  double-assassination is a look into the dark corners of power and corruption.
The setting could not be more interesting. What DOES go on in the corridors of power. Well, not murder. That is the fictional part. What the book showcases is the inner workings of the EU, the work of lobbyists, the journalists who flock to the meetings, the behind the scenes discusssions. Life for foreign diplomats can be quite comfortable at times…
Book Setting:  Brussels city centre, the corridors of the EU institutions.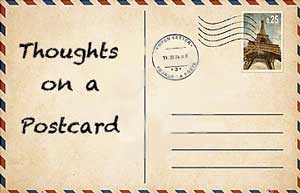 Bookreview
This was a fascinating novel. First of all, I used to work in Brussels in the very buildings featured in the book. To say this freaked me out was an understatement.
Very apt to be reading this at the very time our position with Europe is almost just as tragic as the murder in the book. There's an added edge to the Brussels intrigue and darkness and this book captures that and more. It's full of intrigue about who visits the EU, the type of bubble those working inside are kept in, the visiting journalists, the double dealing…you can tell the author has spent time in the inner circles.
There's not many novels set in and around the EU part of Brussels and whilst the city does get to show off its other tourist sites, it's the focus of the EU what really shines. The Berlaymont is a star from above – apt as what lies below is a mix of shadows and things a lot less sparkly.
The mix of the journalists and the diplomats was well done. The journalists often rule the roost in these circles so it was good to see the difficult relations play out.
The author has captured a time, a moment and a background story of a real case to really put Brussels in a new light.