Back on the road -2
The second leg of the Road Trip in books: I'm back on the road and riding the literary highway..(sorry)

7. 1984 by George Orwell
– A warning of what could and to some extent is happening in our big brother society. I remember being fascinated by the ideas in the book and the intrigue involved throughout the novel. I read the French version whilst waiting for buses on my treks across the states so it makes me think of the irony of the freedom I was feeling whilst Winston was becoming ever more trapped.
8.  Tell no one by Harlen Coben.
– A real French thriller and the premise of which got me to read it straight away. A man receives a mysterious email from his deceased wife, and so he sets out on a quest for answers. The film version is equally as good and there's not many book adaptations I say that about. Reminds me of France; its parks and narrow streets and it makes me smile. As well as gasp in horror at the twists in the tale.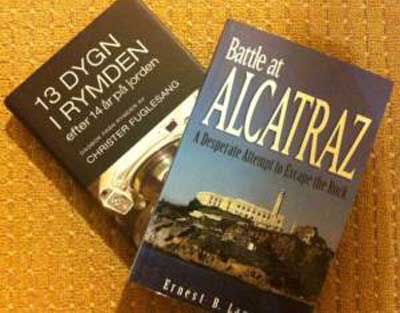 9. David Copperfield  by Charles Dickens
– I loved this. A classic dickens with some of my favourite literary characters ever. Funny, sad, heartwarming and just beautiful writing. Read this in Canada at Christmas when I was feeling just that little bit homesick at my first Christmas away from home.I phoned home at 5am to catch the family back home before they went out for their Christmas lunch and then I couldn't get back to sleep so Dickens kept me going. Aaah fond memories.
10. The White Queen by Philippa Gregory
– I have read this many times and it still my favourite book based on the War of the Roses, the mystery of the princes in the tower and the great characters  made all the more interesting as they were real people. There is a series being filmed for release on the BBC next year and I can't wait. I rememember reading this on the ferry from France to the UK and marvelling at how people during the 1400s must have done that very journey on boats, taking 50 times  longer and in harsh conditions. I have also visited some of the sites in the book and like to feel as if I've experienced some more of the book in this way.
11.  Battle at Alacatraz by Ernest B Lageson
I spent an amazing day at Alcatraz once and the whole experience, of getting on the ferry, seeing and hearing the noisy seals who live in the dock, the ferry ride and the tour of the prison is all encapsulated in this book for me. I met the guard and spoke to him for a while and it wasn't until id read the book did I realise the man and the personal history I had just had the fortune to meet that day.
12.  Christer Fuglesang – 13 Days in Space after 14 years on Earth
The first Swedish man on the moon. Enough said really although I remember queuing to meet him in Stockholm and getting the book signed. He heard my accent and so said in Swedish ' it's in Swedish you know'. I said that although I spoke a little at the time and that although my Swedish wasn't brilliant just then, the book was going to make me get better quicker. And it did. And it was worth it. So as well as a good book, I learnt new words and phrases and got to speak Swedish to a real Swedish hero that day.Thanks Christer!
To be fair, I spent ages trying to think of the 12 books I just couldn't live without and the true list is a lot longer to be honest but these 12 are really something special. I hope you get to read one of them one day and to get as much enjoyment from them as I did.
Enjoy!