The Philippines – LUCY CLARKE – Sailing off into the blue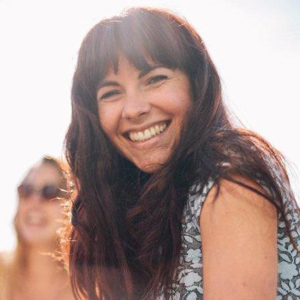 We do love a good travel adventure here at the booktrail so when that lovely Lucy Clarke invited me aboard her yacht for a chat, a swig of rum and some grilled fish, I thought how lovely!
But then this is the author of The Blue – the sailing experience in paradise which turns very sour indeed….Would we be alone on this yacht I asked? How far from land would we be? What about the rules of the passage? Lucy I've read your book – I know what goes on!
But of course this is fiction and Lucy is just the friendliest and nicest person ever. We set sail and drift off into a sea of conversation, good food and a sea breeze that whips my hair into a sort of Mr Whippy style. Still, with views like this I'm not going to complain…
Whilst Lucy's husband grills the fish for lunch, we have a chat.
Your idea for the novel came from your own yacht trip. Can you tell us what you loved about it?
A few years ago I was lucky enough to be invited to spend a week on board a yacht with my best friend and her extended family. Having never sailed before, it was an incredible experience to spend day and night on the water, to eat our meals on deck, to anchor in deserted lagoons, to fall asleep to the sound of waves. But what stayed with me after the trip was how interesting dynamics can be when you're confined to the small space of a yacht, as emotions become heightened and events can quickly escalate. By the end of that trip, I knew that one day I'd set a novel on board a yacht.
Where would you sail to in the world if you had the chance and why?
If I could sail anywhere in the world, I'd love to sail around the islands of Micronesia. From what I've heard and read, it's an incredible, remote and beautiful place to explore – and doing so by yacht would be the icing on the cake.
Which five places is your novel based on?
I spent a month in the Philippines researching for the novel, and the places that inspired the settings within The Blue were Busuanga Island (particularly Coron Town), and Coron Island, and El Nido.
What food did you eat whilst sailing?
When I was sailing in the Philippines, our meals were usually simple affairs: pancakes and fresh mango for breakfast, salads for lunch, and freshly caught fish for dinner. We used to make a lovely local dish by frying up crushed peanuts, chillies and shredded cabbage.
(Lunch is served at this point and Lucy's husband comes on deck with most of what Lucy has just talked about. Now that's the way I love fact and fiction to mix…)
What memorable moment can you tell us about on the yacht?
A memorable moment I had on the yacht was diving from the bow to cool down. Afterwards I lay on my back in the sea, just drifting, looking up at the wide expanse of blue sky. It was so incredibly peaceful, that I think I'll remember it for ever.
Whilst Lucy goes diving, I sit on deck, watching into the horizon and wondering where we're sailing off to next. Where will Lucy take her readers to next? I for one can't wait.
Now where's that rum….
Susan the booktrailer
Booktrail Boarding Pass Information:
Twitter: @lucyclarkebooks
Facebook: https://www.facebook.com/lucyclarkeauthor