London – CHRISTOPHER FOWLER – A city full of quirks and sparks
If you think you know London, then you haven't read the great Bryant and May books set in London which showcase the undiscovered London – the time, place and settings that you may not have come across before. And what a journey these books take you on! Back in time and steeped in the true character and essence of the city, Bryant and May are your perfect guides.
So, we're thrilled today to greet Christopher Fowler on the booktrail today for a pint and a packet of crisps. More 'London' that a cuppa and a cake we thought.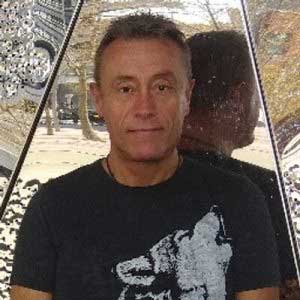 Hi Christopher. Thank you for meeting up with us. (we've met in the Crutch Friars pub which is very close indeed to one of the locations in the book The Burning Man – a rather grim location if truth be told, but it's very exciting to be here!)
You really capture the essence of London in this novel  – with the history of riots and the Great Fire. What inspired you from this period in particular?
Good question – I'd read a lot about riot and insurrection in London, especially 'King Mob', the idea that Londoners have a right to go out on the street and protest. I worry that we're losing our interest in politics and have been made too docile to do this again.
Which part of London, or sight do you admire and enjoy writing about the most?
Probably the Square Mile and around the river. Also I love the East End, which reminds me of how Camden Town used to be, where I grew up. Camden is now just a dumping ground for tourist coaches – the real fun is in the East.
Bryant and May are a good double act – what is it you like to write about them?
I love it when they argue and then find ways of meeting each other halfway, just as you do with a great friend who often annoys you. It doesn't stop you from being friends. I'm suspicious of people who agree with each other too much. We can have opposite opinions and still connect.
Should there be a Peculiar Crimes Unit today? can you tell us a little more about it?
Actually I'm surprised there isn't one. The PCU is London's most venerable specialist police team, now based in King's Cross. It's a division that was founded during the Second World War to investigate cases that could cause national scandal or public unrest. My father was a scientist who worked in an experimental wartime communications unit. He and his colleagues were very young, and couldn't have realised that they were working towards a discovery that changed the world. The full story is told in my memoir 'Paperboy', which he sadly didn't live long enough to read.
Would you invite Bryant and May to a dinner party and who else would you invite?
I'd have all the detectives who aren't as well known as Sherlock Holmes and Miss Marple, like Dr Thorndyke, Gervase Fen, Mrs Brady, Albert Campion and Sir Henry Merrivale. Look 'em up!
Then Christopher gets out an old notebook and shows me a quote that he's written down and kept close to hand. Plus a later comment from his mother really inspired his crime writing in a very unique way!
There's a great quote from Barnes Wallis, the inventor of the bouncing bomb that destroyed the Ruhr dams in WW2, who said, 'There is nothing more satisfying than showing that something is impossible, then proving how it can be done.' That was what interested me about mystery writing from an early age. Well, that and my mother saying 'If you write a book it will remain in the library long after you're dead.' If you have read my memoir 'Paperboy' you'll know it's typical of her to say 'after you're dead' to a nine year-old.
Well, as Christopher heads to to the bar to buy another pint and no doubt some prawn cocktail crisps we've mentioned we're rather partial to, we'll leave you with his details so you can get in touch with him or browse his website and have a gander around what we're calling Fowler's London.
Booktrail Boarding Pass Information:
Twitter – @Peculiar
Facebook – /chrisfowlerauthor
Web – christopherfowler.co.uk