Explore the London of Wahala with Nikki May
Wahala your way around London with Nikki May
You have probably heard of Wahala. It's the fun and chatty novel about three friends of Nigerian/English descent who live in London. They have been friends since they were young kids and met at school. They go for lunch, cook delicious Nigerian food, suffer racism but they are there for no matter what. When a fourth woman comes into the mix, she stirs everything up……..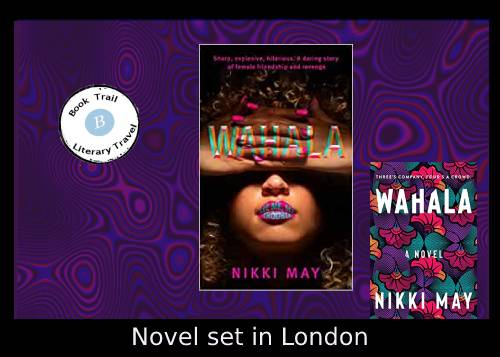 Welcome Nikki!
Very excited to have you chat to The BookTrail today about the inspiration behind this fine novel. Out in January everyone but take a peek at the special surprises in store!……..
WAHALA is in part, my love story to London, the wonderful city I lived and worked in for twenty years. Many of the settings in the book are hugely personal. The Peace Pagoda, where Ronke finally pieces things together in chapter thirty-four, is one of my favourite spots in London.
BookTrail locations in Wahala
I used to walk my dog in Battersea Park every morning before work and would always stop there to catch my breath and take in the panoramic views. Tosca (the schnauzer) knew this was a spot where he always got a treat. He's chasing rabbits in heaven now, but I reincarnated him as Boo's dog in the epilogue, so I can imagine him at the Peace Pagoda running after Sofia.
BookTrail locations in Wahala
Simi's apartment in The Circle, Tower Bridge is a grander version of the tiny flat my husband lived in when we first started dating. It's a flamboyant apartment block with a circular shaped space in the middle and it's covered in bright blue shiny bricks.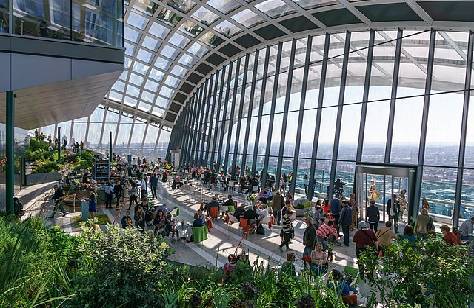 BookTrail locations in Wahala
Jacob, the dray horse is real, a beautiful statue whose name comes from the nearby Victorian slum, Jacob's Island, where Bill Sykes met his end in Oliver Twist. I loved the play of Jacob the bronze guardian and the ominous bronze Ife head. I've never been to the Sky Garden but I spent hours on the internet and then I reimagined it for the big owambe in chapter twenty-two. Nigerians love showing off and this was such a fitting location, half tranquil garden of Eden in the sky half playground for the rich. I'm scared to visit it now, my Sky Garden lives in my head, full of women with gravity-defying geles, men in swishing agbadas and pop-up kiosks serving mushroom suya and peppered snails.
BookTrail locations in Wahala
I used to live in East Dulwich (in a flat that might appear in book two) and often, on a Saturday, I'd wonder down Peckham High Street, or "little Nigeria" as I used to call it, to stock up on essential ingredients like yam, egusi, scotch bonnets and ewedu. The ethnic shops along there are fabulous – almost as good as being in a Lagos market. Banana Braids by Fifi, where Boo gets her afro weave done (chapter ten) doesn't really exist. It's an amalgamation of all the different black hair salons I've been to. I spent many a Saturday morning watching women arrive with short natural hair and leave with blonde waves cascading down their backs, struggling to eavesdrop on juicy gossip over the loud R&B blaring out of the speakers.
Thank you so much Nikki. Im now off to eat some delicious food featured in your book!
BookTrail Boarding Pass: Wahala
Twitter: