#Authorsonlocation – Living it up in New Orleans with 'John Q'
There's a contract out today – to find and purchase a copy of JM Gullin's new book. There's also a contract on the man himself calling him to visit The BookTrail….and he's delivered on this Last Count….right enough of the book gags…it's over to the man himself and John Q – both are sitting on high stools, drinking a bottle of Lone Star, with a shot of Jim Beam, smoking a Camel regular….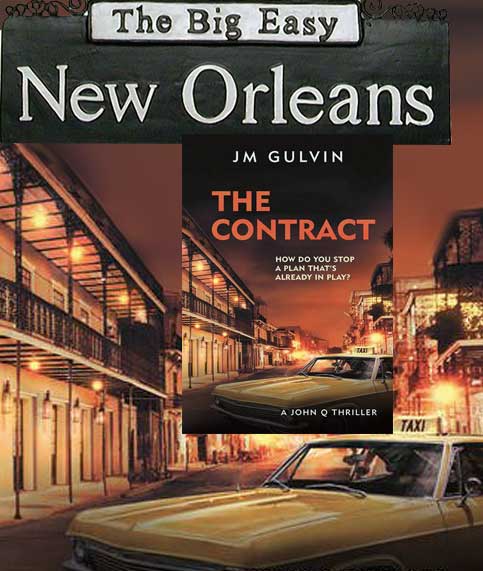 John Q the ranger…Peace Democrats and the outlaws
Without giving too much away I wanted John Q to investigate a real crime that everyone knows about, but not as it's written in the history books. As a Ranger, he can cover everything from the smallest hometown robbery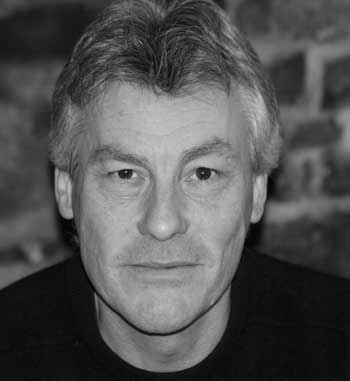 to a global conspiracy, he can bodyguard for the Governor of Texas in London if he's asked. I actually wrote a draft of this book before I started THE LONG COUNT and knew it had to be revisited. I needed New Orleans and having spent a lot of time in the city I wanted to explore in as it would've been in the 1960's. There is an outlaw organization in the story called "The Order of The Sons of Liberty". They should not be confused with the "Sons of Liberty" who formed the basis for the American Revolution in the 1770's. This was a wholly different group altogether formed during the US Civil War, having evolved from a secret society called The Knights of the Golden Circle. Their aim had been to form a separate nation of slave states south of Mason Dixon Line which runs south of Pennsylvania from West Virginia across Maryland to Delaware. The group was discovered and outlawed and the new order formed. It was made up of Confederate sympathizers (Copperheads) from the north: states such as Ohio, Indiana and Illinois. Many were politicians (Democrats rather than Republicans). The adopted the term "Peace Democrat" because they were against the war, and wanted to continue with slavery.
Backdrop and setting
This backdrop influenced the story because I wanted to address this particular historical event not from the conspiracy aspect, rather the outfit paid to carry out the crime. I wanted to give them a history, link them to previous crimes and other major assassinations that took place afterwards. As far as John Q is concerned the connection is simple. They made the mistake of killing someone in Texas and for that you have to pay. That brought him to New Orleans just as it did a real-life Ranger in the 1960's called Joachin Jackson.

Having set the first book largely in Texas and used that vast, rolling landscape as a backdrop, I wanted the cityscape and one I knew really well. New Orleans fitted with the plot line perfectly, as did the fact Quarrie was a Texas Ranger, because towards the end Houston, Texas, plays an important role. John Q out of his jurisdiction is John Q under pressure and we've not seen him under real pressure before. He's a father, a family man, but he's also a Ranger and I wanted him slightly out of control. This draws in an element of his life we haven't seen before. The violence associated with being a Ranger, particularly in those turbulent times. In this novel, we really see how John Q got his reputation and the narrative actually takes place a month before that of THE LONG COUNT so contextually that works. In fact, there's a reference to one of the characters in THE CONTRACT in the first novel, as there is someone you'll meet in book 4.
On New Orleans:
I knew the locations because I've visited the city many times. What I didn't know was how it looked, so, I went through myriad photos from the city archive and then juxtaposed them with what I'd already experienced. I mixed and matched buildings, streets, windows and facades to generate the mood. It's my New Orleans, one shaped by the kind of people I've hung out with and the grisly stories I've been told. Because the series is set fifty years ago, nothing is the same anymore so I use that to my advantage in allowing my imagination to distort the reality until I had created exactly the right kind of feel.

Visiting New Orleans is a must on anyone's bucket list. It's a phenomenal place and I'd suggest a street car ride from St Charles all the way to Audubon Park. You'll go through the Irish Channel and Garden District. I'd recommend a horse and carriage ride through the French Quarter at night and a visit to any of the cemeteries but make sure it's guided or there are a lot of you. Don't go late afternoon and certainly not at dusk. Most are situated close to housing projects and you're likely to get mugged or worse. Since Hurricane Katrina the crime rate has soared and you can come a cropper just about anywhere. You really do have to be careful. Just be alert, don't dawdle, don't wear bling and walk with purpose. I nearly got mugged at noon on St Charles in a crowd of people. Another time I started walking up Canal Street and realised I had gotten too far north. If you're in the quarter at night, don't stray beyond Jean Lafitte's Blacksmith shop bar on the corner of St Phillip.
Visit Jimmy Buffet's Margaritaville or the Apple Barrel on Esplanade. One has great music, the other's where the French Quarter locals hang out. If you stray too far from the crowds leave the sidewalks and walk down the middle of the street. That way you stay out of the shadows. Four days is enough for me, after that I'm wring out, but then I'm always with criminals or cops. One thing that would really give you a flavour of the book is to hop the Canal Street ferry to Algiers Point; really there's nothing like crossing the river by boat to really feel you're in New Orleans. By the way it's not New Or-lee-ans as we pronounce it. It's Noo Awlins.
Next on the Ranger's map…
In the next two books John Q is back in Texas. The New Orleans sojourn was a one off (so far anyway) he's a Ranger and in book 3 he's back in the pan handle investigating a small-town crime where anything is as it seems. It's called RED DEVIL DRIVE and both my agent and editor agree it's the best so far. Right now, I'm on book 4, where John Q stumbles on a major crime while investigating another in the town of San Fermin. This one takes him to Dallas and El Paso and even into Mexico, before it all comes together in that small town. The title is MILE POST 402 and as with the previous books, John Q's home life is as important as the Rangering and criminal detection. These are John Q novels with crimes in, rather than crime novels featuring John Q.
With many thanks to JM Gulvin and John Q for this fascinating insight into the world of the ranger
Booktrail Boarding Pass Information: The Contract
Twitter : @jmgulvin  published by @FaberBooks