A week dedicated to reading in Sweden – Läslov
A reading holiday in Sweden
A week dedicated to reading in Sweden – Läslov.  The word LÄSLOV literally translates as 'reading holiday' and that's exactly what it is. One week where bookshops, libraries, publishers and everyone else connected to culture and books come together to promote reading and the enjoyment of losing yourself in a book.
The Swedes say that getting into reading is like going into a badger sett – there's so many entrances, ways of getting around, different directions to discover….all the way to the story. Whether you read a blog, a whole book, a cartoon strip,  a poem or a Shakespeare play, the aim is to enjoy reading. However you enter that badger sett is your way into the world of reading.
This year, the theme is READING ALOUD. Famous faces in the Swedish book world are appearing on Zoom and TV to encourage people to read aloud to each other. Of course children reading to their parents is the focus but this is about the joy of bringing stories to life!
Some really good ideas:
A theme – a reading theme to unite people. This year it's  'Reading Aloud' so all around the country, actors and writers etc are encouraging people to read aloud.
The Swedish Literature Bank – An electronic service which offers the bulk of Swedish classics to the public for free
Free books – McDonalds for example put books in their happy meals for the duration of  the promotion.
Writing Competition – There's a national writing competition for children. This year 16 year-old Fanny Skarin from Gothenburg won the prize with a novel about our climate. This is then published in a national magazine for children and celebrated on  the LasLov website.
Audio book stars – Swedish actor Tomas Bolme has appeared on video talking about his work as one of Sweden's most well-known audiobook narrators. This is a great way to learn about who 'does the voices' and brings a story to life.
Illustrators – There's many interviews with those very people whose magic really brings children's books to life. These are the people who draw the characters and the pictures that leave a trace in your imagination.
Idea books – There are catalogues produced to give children and their parents ideas on which books to read (by Swedish and non- Swedish authors), puzzles, things to do or make after reading a book and other activities to further enjoyment of a story.
 A city of stories – museums like Junibacken which celebrates national treasure Pippi Longstocking is holding events as is Kulturhuset -the city's Culture centre. Every library up and down the country is holding their own events. One such library is that in Vaxholm which is celebrating the fact that the Moomins celebrate their 75th birthday this year. They are hosting a competition where everyone who takes part wins a small prize!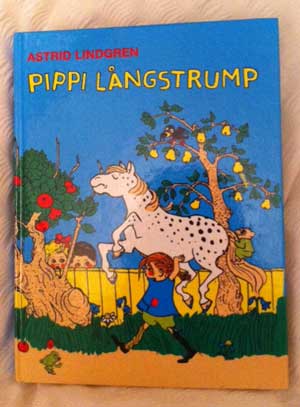 I really like the idea of these catalogues as they have sections for each age range explaining the journey that reading takes you on. There's the discovery of your first words, the world around you  and then chapter books and adventures you can read by yourself. In short, there is a whole world of reading that is waiting to be discovered. Best bit?  you will never ever run out of books or stories – that's where bookshops and libraries come into their own.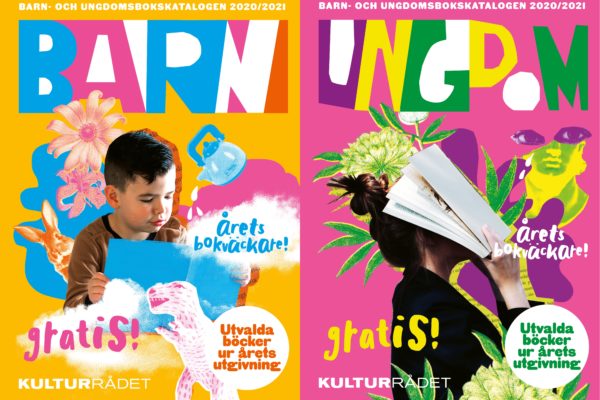 Getting them young – The Swedish Academy are handing out a free book called The Bridge of Poetry to every child starting school in Autumn 2021. This is to encourage reading aloud and to start conversations about poems and stories.
The aim of this Autumn holiday – renamed Reading Week by the Swedish government a few years ago – is to foster a love of reading, give children and young people a reading experience they will never forget.
Bookworms now know that bookworms of the future have a very exciting week ahead