A Bloody Scotland like no other
Bloody Scotland  – 2021 a year like no other
Stirling is opening its arms to the best of crime fiction writers next weekend with a festival set to be like no other. There's going to be a real life festival happening in Stirling but there's also a hybrid feel to things with the panels being beamed out across the world!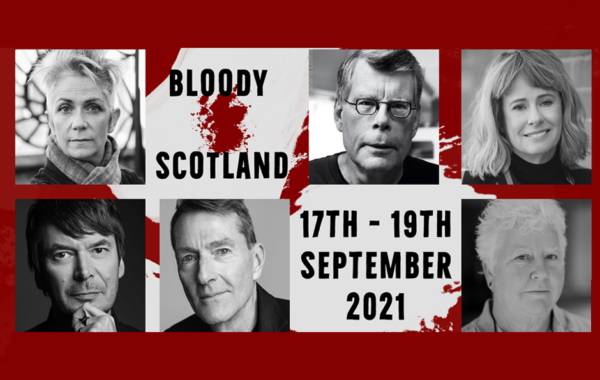 When?
17-19th September
Who is being beamed down Startrek style?
Kathy Reichs, Karin Slaughter, Lee Child, Linwood Barclay and Stephen King who will be beamed into the Albert Halls
Who can you see live?
Val McDermid, Ian Rankin, Denise Mina, Chris Brookmyre, Alan Parks, Mark Billingham, Kia Abdullah and Louise Candlish to name but a few.
Favourite panels:
Pitch Perfect and Crime in the Spotlight
Musical magic
The Fun Lovin' Crime Writers and a cabaret twist on the normal Quiz which will see each quizzer (Val McDermid, Chris Brookmyre, Doug Johnston, Mark Billingham, Luca Veste and Stuart Neville) performing a musical number.
The Red Hot Chilli Writers live!
Hosts of The Red Hot Chilli Writers, Vaseem Khan and Abir Mukherjee are at the pub. Well, the local pub the Golden Lion as that's where they're holding the podcast!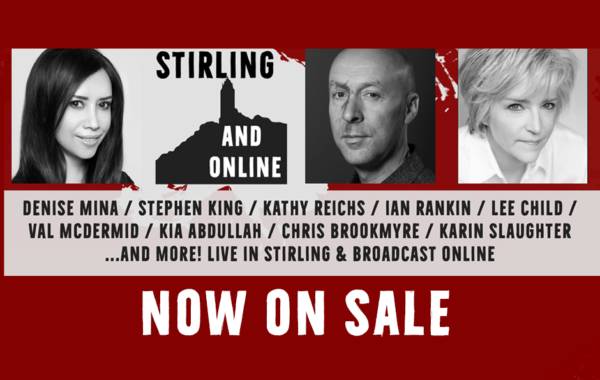 Two mega panels to look forward to:
The Never-Ending panel featuring 27 Scottish writers from home and abroad.
Around the World in 80 Deaths featuring authors from Argentina, the Sicangu Lakota Nation, Russia and Nigeria
Festival Director, Bob McDevitt says:
'It's going to be a Bloody Scotland like no other but we do love a challenge and I can't wait to see all of our authors, and crime fans back together in real life while extending our global reach as we beam the festival all over the world.'