London – KATHRYN HUGHES – The Letter
Kathryn Hughes is in booktrail towers today. We've got her book here to chat and a cake made from an old recipe found in a charity shop cake book so it fits very nicely with the theme of the old forgotten letter which is the subject of Kathryn's novel.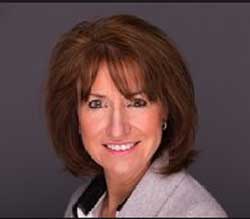 Hi Kathryn!
Have you ever found something in a charity shop that has made you curious like Tina?
I'm often amazed at what people are prepared to throw away even though I'm no hoarder myself.  Once, whilst sorting through a pile of books in the charity shop where I helped out I came across an old book entitled 'With Marlborough to Malplaquet.'  It was old, dusty, a bit battered and did not seem to have much to recommend it but when I opened the front cover it had a sticker on the inside which said the book had been awarded as a Prize to John Baker for 'Trying Hard.'  The first thing that struck me was the simple reason John had been awarded the prize.  Not for coming top in an exam but for just trying his best.  Then I noticed the date:  August 1914, just a month before the start of the First World War.  The book was aimed at thirteen to fourteen olds, so John would not have been eligible to fight, but I've often wondered how much his life would have changed just a month later and what became of him.
What is your favourite memory from the 1970s?
A poll was conducted recently which concluded that the 1970s were the best decade in which to live.  I was only a child then, but my most vivid memory is of long, hot summers, especially the unsurpassed summer of 1976.  From June until August that year it was consistently dry and sunny, with zero rainfall during the second half of July and most of August. The reservoirs dried up, hosepipes were banned, you weren't allowed to have a bath that was more than five inches deep and we were plagued with ladybirds. We would wake up just taking it for granted that it was going to be hot but we'd never heard of Factor 50, we just used cooking oil.  Oh the blisters!  Happy days.
Some of the scenes are raw and heartbreaking. Did you find Tina's story for example difficult to write?
An oft-repeated piece of advice given to writers is to 'write what you know.' Thankfully, I have never been the victim of domestic abuse so had to do a lot of research and some of the stories were indeed heartbreaking to hear.  The main problem in writing Tina's story was that in 1973 there was no law against domestic violence and even more shockingly a certain level of abuse was deemed acceptable. This is alluded to in the book when Molly Craig tries to defend her son by saying 'What husband doesn't cuff his wife once in a while.' Abuse was not talked about, there were no helplines and it wasn't until the 1976 Domestic Violence Bill that women at risk from violence could be acknowledged as homeless and earn the right to state help with temporary accommodation. Even then, it was deemed impossible for a husband to rape his wife because it was believed the wife was the property of her husband and that by marrying him she had relinquished her right to refuse sex. It was against this backdrop that I had to write Tina's story, whilst ensuring that the reader did not lose sympathy for her when she returned to her violent husband.
Chrissie's story was heartbreaking. How did you research the 1930s section of the novel and the role of women?
The internet is such a useful tool for anybody doing any kind of research and a simple search will reveal hundreds, if not thousands, of results for whatever you are looking for.  However, it is also too easy to wander 'off-piste' and start looking at all sorts of irrelevant gossipy topics and before you know where you are, you've wasted a couple of hours.  For me, there is nothing better than doing the research in the local library.  The whole ambience of the place lends itself to serious study and I have spent many hours there poring over books and old newspapers.
You made me cry! This is one emotional novel. It must have been quite hard to write in parts. How do you get through the tough parts whilst keeping the realism?
Whilst I am delighted that people are moved to tears as it shows they care about the characters, I have to force myself not to be too over-protective of the characters I like. I didn't really enjoy writing the more violent scenes involving Rick and Tina  and even though it's a work of fiction I found that I couldn't pack up for the day and leave Tina or Chrissie, in the middle of a scene in which they were in mortal peril. I made sure I finished for the day on a more upbeat note so that I was able to sleep at night.
So you can sleep at night after this novel but it will stay with you for a long time. Thanks Kathryn for chatting today and hope you've enjoyed the cake.  It was made from a recipe found in a 1970s cook book so quite apt! (As long as it didn't taste as if it was made in the 1970s, I've done ok)
Ah I'm assured by Kathryn that it didn't. So all is well. Enjoy this read, it's a memorable one!
Susan Booktrailer
Booktrail Boarding Pass Information:
Twitter:  @KHughesAuthor
Facebook: /KHughesAuthor/