Visiting The Dark Lake in fictional Smithson NSW – Sarah Bailey
It's not easy visiting a fictional location – well unless it's Narnia and then all you have to do is escape into a wardrobe…Dark Lake however is not somewhere you would want to visit so just as well it's not real. Doesn't mean that it's not scarily believable though. So what's the skill needed to create a dark world that frightens you from the moment it seeps into your imagination?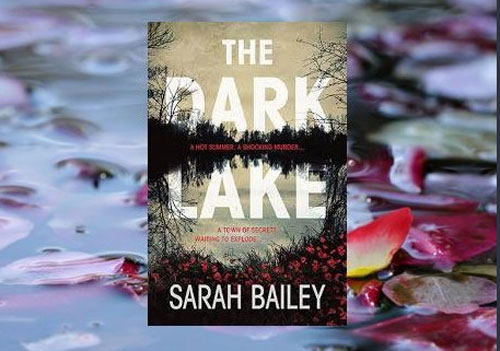 Smithson is fictional but is it inspired or based on a real place?
My preference was to create a fictional town so that I had complete freedom with the geography. I also didn't want to worry about causing offence to anyone. I liked the idea of Smithson being a truly generic Aussie town, hence the 'Smith' reference.   I travelled a lot as a child and it is based on a amalgamation of dozens of towns we passed through or stayed in.
I wanted it to be big enough that it could support a decent sized high school and other amenities but remain small enough that my main character Gemma felt the scrutiny and gossip so typical of a claustrophobic regional environment.
Why is location important to you?
In The Dark Lake the location is incredibly important as it shaped Gemma's personality so much.
In many ways she wants nothing more than to leave Smithson but on the other hand she feels deeply connected to the place and it's a big part of her struggle. The town itself is like another character. It is hot and oppressive and in a state of flux. The small-town mentality prevails but the town is opening its doors to new businesses and people. This change is making people nervous and adds to the overall sense of unease that fuels the mystery around Rosalind's death.
How do you research a novel such as this?
I am quite adhoc with my research. I do some basic plot research upfront to ensure the main aspects of my story are viable and then I try to simply write the story exactly as I want to work from a structure and pace perspective. Then once it is in a pretty solid draft state I go back and fact check my own work , changing things that aren't factually correct and adding in detail around geography or names. This can mean a lot of rework but it also means that I am editing my preferred narrative rather than restricting myself from the beginning.
I admire people that research for months before they write a word of their novels but that would never work for me, I am simply too impatient.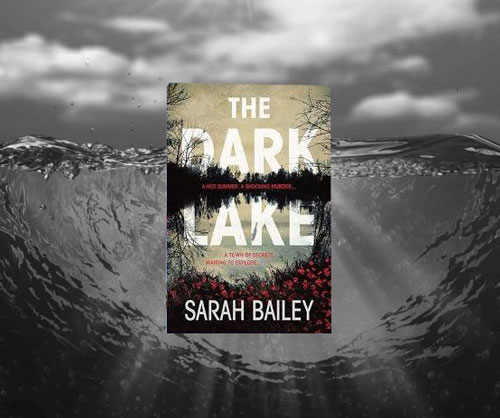 Why is the story important – its message?
The story is supposed to be a fun, character driven mystery that I hope people will enjoy and get lost in for a few hours.
In saying that, for me it was important to craft a layered, complicated character like Gemma and put her out there for readers to engage with. I personally enjoy books that show human emotion and morality is a brand church and I like the traditional notions of 'good' and 'bad' being challenged. Gemma is technically the good guy in this tale but she does some bad things and while readers can't always like her I hope that they can at least understand where she is coming from.
How do you manage to evoke the five senses into a scene?
Well I hope that I do manage to do this! I think I try to put myself in the scene or observe it as if it is a film that I'm watching.
That way I start to feel it and it becomes more visceral. I consider the emotion first and foremost. What is the character feeling? Is she making her feelings obvious or trying to stifle them? Are her nostrils flaring? Has her blood turned hot? Can she smell anything? Hear anything? It's fun to convey these things with words and try to show the readers what I am seeing in my own head.
Something you found surprising whilst researching the novel?
Criminal investigations tend to be a lot slower than CSI has led us to believe! The reality is, detectives can only work so many hours of a day and they have limitations due to budgets and resourcing just like every other industry.
The timing of a homicide investigation is something that I believe a lot of writers have to take a bit of creative license with as pace in a novel is so important and readers don't want to wait around for ten chapters while someone is having a day off. Getting the balance between reality and the right structure is quite challenging.
What is next for Gemma?
I have just finalised the sequel to The Dark Lake which also features Gemma as the main character. It is set roughly 2.5 years after the first book and quite a bit has happened in that time. The new book is called Into the Night and it is quite dark and gritty. When the book begins, Gemma has just moved to Melbourne and joined the city's homicide squad. She is adjusting to a new team and a prickly new work partner as well as the fallout from some major developments in her personal life.
She is assigned to the brutal murder of a homeless man before being switched to the high profile slaying of an Australian movie star.
It's a fun, twisty plot that sees Gemma confronting all kinds of challenges.
It comes out in Australia in June 2018 and in the UK in March 2019.
What is it about Australian remote towns that is so compelling?
Any inland town and fairly remote in northern Victoria and in New South Wales should give readers a taste of what Smithson is like! The beauty of Aussie towns is that there are so many of dotted around because it's such a huge country. I think the sheer scale of the land is what makes Australian towns so interesting. The notion of being lost takes on a whole new meaning when you are literally in the middle of nowhere. Books like Picnic at Hanging Rock have helped to create an almost fairytale mythology of the Australian bushland which writers like me build on when we are developing plot lines!
BookTrail Boarding Pass: Dark Lake