Rocky Mountain Reads – for Canada Day
Canadians are currently in the middle of their July 1st celebrations across the country to celebrate peace, independence, diversity, environment, history, First Nations and the many things that make up Canada's unique culture. If you're looking for a good Canadian read, there's no shortage of that either.
At Rocky Mountain Books (RMB) we publish a dynamic, growing list of engaging and award-winning books on mountain history, adventure travel, outdoor culture, environmental consciousness, contemporary photography—as well as books for children.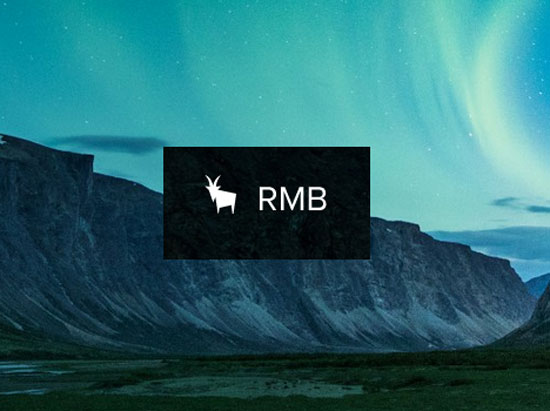 Here are some books to help you get acquainted with our beautiful country and what we're passionate about:
ENVIRONMENT
RMB works with some of the top experts in their fields to publish beautiful, informative and engaging books that celebrate Canada's land and people, aiming to educate inquiring minds and to facilitate change. From the top of the mountains to rolling plains, we want to make sure our landscapes and wildlife are around for generations to come. Here are some books that highlight Canada's commitment to the environment and sustainability:
by Robert Falls
An insider's look at the complex, inspiring and surprisingly entertaining world of international negotiations, technology and diplomacy relating to the carbon industry, environmental management and climate mitigation.
by Robert William Sandford and Jon O'Riordan
The Climate Nexus (RMB, 2015) analyzed and explored the economic and social realities facing water, food, energy and biodiversity. The Hard Work of Hope continues this narrative and seeks to develop effective solutions to the growing urgency for global action on climate change. Check RMB's Manifesto Series for more books like this.

ADVENTURE
When I was a kid I told anyone who would listen that I wanted to be an explorer and a cartographer when I grew up. So maybe I didn't end up discovering any new islands or countries, but I love to travel and read about modern explorers and mountaineers who tackle new and challenging terrain and live with the same thirst for adventure.
There's plenty of the world left to explore and plenty of Canadians with the adventurous spirit to do it. Here are some books featuring Canadians who are breaking down barriers, conquering mountains and achieving the impossible – plus some guide books to help you carve your own path to adventure:
By Janice Strong
This new edition of Mountain Footsteps is completely revised and updated, and includes enhanced colour maps and beautiful photos which will breathe new life into the outdoor experience for all outdoor enthusiasts.
by David Crerar, Bill Mauer and Harry Crerar
A new, full-colour guidebook for outdoor enthusiasts interested in exploring the dynamic and awe-inspiring peaks and trails of Vancouver's internationally renowned coastal-mountain landscape.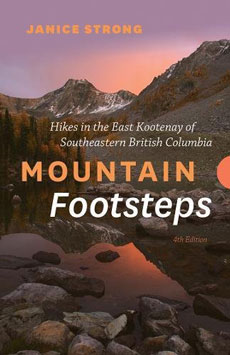 CANADIAN HISTORY AND LANDSCAPE
For a relatively young country, Canada still has a rich history and culture with lots to celebrate – and not to mention stunning landscapes and wildlife! Here are a few books that feature Canada's diverse history and landscape:
by Dale Portman
An inspiring, humorous and adventure-packed mountain memoir that takes the reader on a journey into western Canada's backcountry parks during the raucous 1960s and 1970s.
by Paul Zizka
Combining breathtaking landscape images with intriguing portraits of mountain athletes, Paul Zizka's remarkable new collection of photographs will astound mountain and photography enthusiasts alike.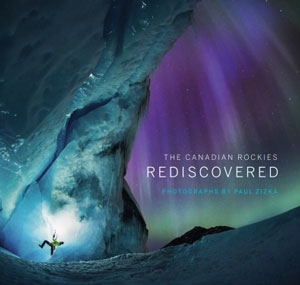 By Mike Grandmaison and Robert L. Peters
An inspiring and highly original book of photography takes the reader on an unforgettable walk through the vast and wide beauty of "Natural Canada".
With wide open spaces, towering mountain ranges and some of the most beautiful cities on the planet, Canada's door is open for your next outdoor adventure. Come for a visit or turn the page, and take your first step into the wild with award-winning outdoor, adventure and travel books.
by Jillian van der Geest – Marketing and Publicity Manager at Rocky Mountain Books
Jillian lives in Whistler, BC where there are plenty of mountains to climb, slopes to ski and lakes to read a book at. Currently reading: Honouring High Places: The Mountain Life of Junko Tabei