Sam Baker – the woman who ran to Yorkshire
I'm sitting in a wine bar on a busy London street waiting for Sam Baker, author of  The Woman Who Ran. I was going to order a cocktail but Sam tells me she prefers red wine. I'm no wine conisseur so I've asked the waiter to recommend something. I've got a glass of red too – well it's Ribena in a wine glass but I am sitting on a high stool and need a clear head as I'm dying to know the answers to my questions. High stools and wine do not mix! I don' think Sam needs 'The Woman who fell of a bar stool' As her next title..
I found this book interesting on so many levels as it's set in Yorkshire and is a modern day take on  The Tenant of Wildfell Hall in that  a mysterious woman comes to a small village and rents the dilapidated house where she stays and keeps herself to herself. But the village has other ideas and they are curious about the stranger in their midst.  Why is she so reluctant to share in village life and come into the pub or shop? This stranger, Helen Graham is on the run and she is jumpy and nervous. She doesn't know who or what to believe and who to trust. She's escaping from her past but is not sure what that exactly is.
Hi Sam!
Did any village in particular inspire you when writing the novel?
The village in The Woman Who Ran isn't based on a real place in Yorkshire, so much as the psychology of every small place I've ever lived. That said, I first visited Yorkshire when a university friend of mine married in Bolton Abbey a couple of years after we left college, and I fell in love with it on the spot.
As a fellow journalist, this must have helped when writing about Gil Markham?
I think it may be a case of having too much knowledge to be honest. When you know exactly how things work you can get a little too focussed on making things authentic, whereas when you've just done a bit of research it's easier to bend it to your will! The thing about Gil though is more who he isn't than who he is. After 40+ years in journalism he's entirely, irrevocably institutionalised and I was interested in trying to capture the consequent aimlessness when that framework was taken away.
You were keen to investigate what has and hasn't changed for women. Were you surprised or saddened by what you found?
I was afraid it would have dated, I'm not sure whether it's good or bad that, in the main, it hasn't.
Despite all the many things that have obviously changed for women in the Last 165 years, so much hasn't. Pay gap for a start. Show a class of small children pictures of careers and they will all think the policemen and the firemen and the doctors are men and the nurses are women. That's why I made Helen a war photographer. (A "boy's job.")
I already knew from my work as a journalist that one thing that still has a long way to go is gender relations. Dig beneath the surface of the domestic violence statistics and… Ugh.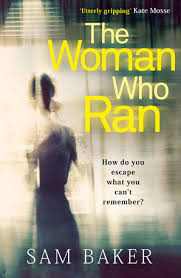 When I started as a young journalist it was still legally impossible for a man to rape his wife. Whilst that has now changed in the eyes of the law – and not all women are now economically dependent on their partners – there's still a huge imbalance. Most women I come across – whatever their age or background – have had some personal experience of sexual violence at the hands of someone they know, and most have not reported it, assumed they would be disbelieved, or felt they were in some way at fault. There is still a really long way to go.
You must have done some keen research and into some very diverse topics, from the Brontes to the role of women to the effects of PTSD? How did you manage all the research?
It took a long time! Seriously, some I had already done during the course of my work as a journalist. The rest I just got on with – some up front, some as I wrote. I talked to people endlessly, spent hours on the Internet… I'm sure most writers would agree you're always researching.
If you could meet any one of the Bronte sisters, who would it be and what would you ask them?
Ann, of course. I'd love to know more about the dynamics between the sisters. At the risk of infuriating all the Charlotte aficionados, I can't help thinking C was envious of A. Tenant was incredibly radical at the time, but even so C's disapproval seems extreme. And both must have been irritated that their histrionic sister got all the attention, for what – in my opinion – was a much worse book than either of theirs.
What are you planning to write next?
I can't tell you, it would jinx it.
Did you feel that the Yorkshire location lent itself well to the issues in your novel? Visit the Bronte Parsonage here
In the first instance the location was obviously inspired by The Tenant of Wildfell Hall, but I wanted the landscape to be as much a character in the novel as Helen or Gil, and reflect Helen's trauma. The land where the moors meets the dales really least itself to that.
With many thanks Sam for taking the time to enjoy a chat with me today. I was really looking forward to meeting you and it's been lovely finding out about the story behind your story!
Booktrail Boarding Pass Information:
Twitter: @SamBaker
Web:sambaker.co.uk