The Hidden Beach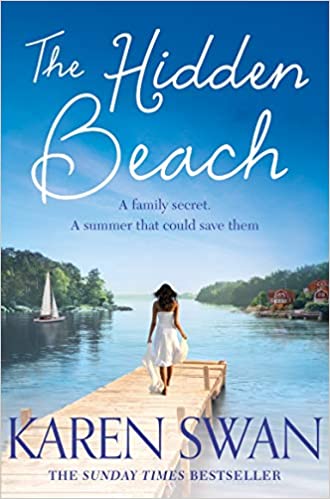 Why a Booktrail?
2000s: Wait till you visit the beautiful archipelagos of the Swedish coast!
What you need to know before your trail
In the oldest part of Stockholm, Bell Everhurst is working as a nanny for an affluent family. Hanna and Max Mogert are parents to 7 year-old Linus, and 5-year old twins Ellinor and Tilde, and Bell has been with the family for over two years.
One early Spring morning, as she's rushing out to take the children to school, she answers the phone – and everything changes. A woman from a clinic she's never heard of asks her to pass on the message that Hanna's husband is awake.
Bell is confused. She clearly just saw Max walking out of the house a few minutes earlier, but the woman mentioned Hanna by name . . .
When she gets hold of her employer, the truth is revealed: Hanna's first husband fell into a coma seven years earlier, following an accident. But now he's awake. And life is going to change for them al
Travel Guide
BookTrail it to Stockholm's archipelago
"The water lay stretched and tight like a bolt of sapphire silk, not so much as a wrinkle on its surface as Nymphea chugged efficiently out of the marina and into the narrow sound. They passed within metres of the opposite islands of Lökholmen and Krokso, which stood as buffers between Sandhamn and the open sea, heading back towards the strait.
Summer Isle, officially called Strommskar, lay a short distance behind them as part of a separate constellation of small, semi-linked holms, some so close to one another it was as though they were holding hands underwater. Max had described it for her as roughly forming the shape of a number six, with several breaches in the perimeter of the belly where occasionally curious sailors would glide silently through on their way back to the strait."
This book is going to make you want to go here for sure! There are hundreds of islands to visit and the Swedes love to spend time here over the summer to get out of the city and relax. The sea really is as blue and as calm as they say in the book and it's the most magical place on earth.
BookTrail Boarding Pass:The Hidden Beach
Destination/location: Stockholm archipelago  Author/guide:Karen Swan Departure Time: 2000s
Back to Results