The Secret Path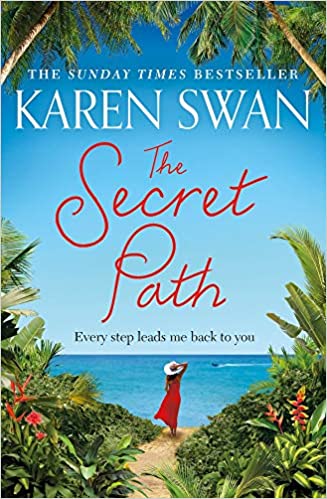 Why a Booktrail?
2000s: Let's head to the Costa Rican jungle with Karen Swan!
What you need to know before your trail
At just twenty years old, Tara Tremain has everything: she's a trainee doctor, engaged to the man of her dreams – a passionate American biology student called Alex Carter. But just when life seems perfect, Alex betrays her in the worst way possible.
Ten years later, she's moved on – with a successful career, good friends and a man who loves her. But when she's pulled back into her wealthy family's orbit for an unmissable party in the heart of Costa Rica, she finds herself flung into crisis: a child is desperately ill and the only remedy is several days' trek away, in the heart of the jungle.
There's only one person who can help – but it's the man who shattered her heart a decade before. And how can she trust him, of all people?
Travel Guide
A Costa Rican adventure with Karen Swan
Swan transports us to the deep, dark jungle of Costa Rica with a botanist and doctor as they race to save a young boy. Imagine going on such an adventure in such a unique an challenging setting.
She had been coming to this pocket of Costa Rican  jungle since she was nine years old and Miles was Seven. For eleven years, it has been her place of refuge, the holiday she looked forward to all year …
She could smell the sweet scent if orchids and the rich, woody earth: she could hear yellowthroated toucans yelping, though she glimpsed a flash of bright feathers as  a parakeet flew between canopies, heard the chatter of monkeys not too far away. She felt the forest vibrate and hum in her bones, staking its claim in her heart again and telling her she shouldn't have stayed away so long.
There are just so many more descriptions of the jungle like this and it's a reading experience where the heat and humidity soak each and every page.
BookTrail Boarding Pass: The Secret Path
Destination/location: Costa Rica  Author/guide: Karen Swan Departure Time: 2000s
Back to Results