The Beach Holiday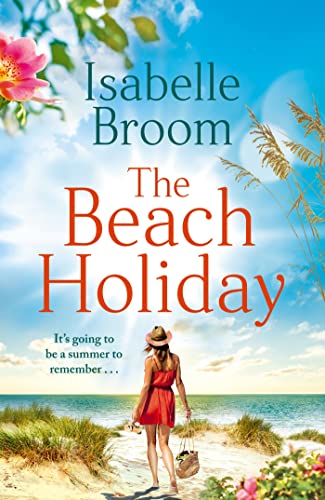 Why a Booktrail?
2023: A somebody. A nobody. A love story waiting to be written . . .
What you need to know before your trail
All aspiring novelist Honor has ever wanted is to be successful. It's the only way she can impress the father who abandoned her, the boyfriend who gave up on her, and the nagging voice in her head that tells her she's not good enough.
Still, wanting to tell a story is not the same as having a story to tell, and Honor knows she needs to find a new source of inspiration.
When she's invited to spend a summer abroad in The Hamptons, Honor realises it could be the dream setting for a book, especially when a chance encounter provides her with the perfect leading man.
But blurring fact and fiction is a dangerous game, and Honor soon discovers that writing her way to success might come at the expense of her own happy ever after . . .
Locations
Reset
America/USA - New York City
Travel Guide
The Isabelle Broom Tour of the Hamptons!
If you follow Isabelle on Instagram you will have seen that she travelled to New York and The Hamptons to research this novel and oh can you tell!
There's a wonderful sense of being there with her and the characters. From a tour of the Strand Bookstore in NYC to the tube stations from Brooklyn to the Hamptons, it's all there in technicolour. It would be amazing to actually go on this tour for real.
You'd take the train to Southampton  and then via Cooper's Beach, visit the 3 Mile Harbour and walk along South Main street as that is where you would bump into the characters here. Montauk is a lovely place along the coast and that is where some very nice romantic moments happen. If a guy said he was going to take you to the end of the world, would you go? Well, it's a real place and what views!
Gurney Resort is a real place and the author knows it well. Imagine reading this book here!!?? Someone in the novel visits the little local bookshop and it's so cute!
It's a real holiday in a book this one. Sun or no sun, enjoy!
BookTrail Boarding Pass: The Beach Holiday
Destination: New York, The Hamptons Author/guide: Isabelle Broom  Departure Time: 2023
Back to Results