The Summer Trip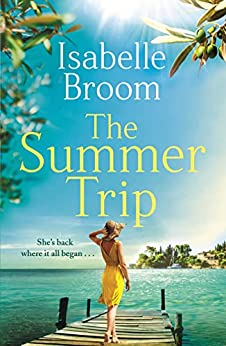 Why a Booktrail?
2000s: What if your life worked out perfectly . . . for someone else?
What you need to know before your trail
It's been 18 years since Ava spent the summer on the Greek island of Corfu, but she has never forgotten what happened during those months – or who she left behind.
Now single, estranged from her family, and preparing to wave her daughter off to university, Ava's life seems a million miles away from the one she dreamed about as a teenager – a life now being lived by her sister instead.
When Ava decides to return to Corfu for the summer, she knows she must finally face the place and the people that broke her heart. But with old resentments festering, long-buried secrets lurking, and familiar feelings resurfacing, it looks set to be a holiday that will change all their lives forever. . .
Travel Guide
Corfu woth Isabelle Broom
Corfu and Greece are two of the author's favourite places and you can tell. The level of detail and love infused in her descriptions of the island paradise are second to none.
A nice touch in this novel is the mention of boat rides and travel across the island to various beaches where you get to walk down cobbled streets to tavernas and rental properties. There is even time for some remarkable Greek food in cute restaurants which is lovely to experience!
Very interesting is the fact that Nico, one of the characters in the novel lives in the house which was once that of the writers Laurence Durrell. In real life, this is a museum which you can, and should, go to visit.
BookTrail Boarding Pass: The Summer Trip
Destination/Location: Corfu  Author: Isabelle Broom  Departure:2000s
Back to Results