The Getaway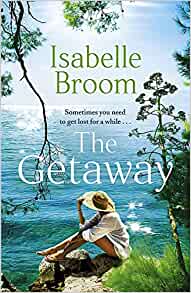 Why a Booktrail?
2000s: Sometimes it takes losing everything to find the person you need . . .
What you need to know before your trail
Most people travel to Croatia for its endless sunshine, pebbly beaches and crystal clear sea.
Kate goes there to disappear.
She needs to escape from a life that has fallen apart in spectacular and public fashion, and no one on the beautiful island of Hvar knows who she is or what she's running away from.
Until she meets another lonely soul.
Alex is different to any man Kate has ever known, yet the connection between them is undeniable. She soon begins to open up in ways she never has before – not even to herself. But Kate is not the only person in Hvar hiding secrets. And, as she is about to discover, it is always only a matter of time before the truth catches up with you . . .
Travel Guide
Travel to Croatia with Isabelle Broom
What a wonderful way to discover Croatia. It's not a country that is often first choice on the tourist trail but I think that will change after this book. Isabelle Broom has created such a wonderful travel experience in this novel that you will want to go yourself for real.
Most of the novel is set in Hvar which is the main town and tourist attraction but there's plenty of sailing and exploring the archipelago by boat! A boat with a rather nice man it has to be said…..
Kate goes there to escape her own life but meets someone who is renovating a hotel and boat. She joins him on several visits to the islands, explores on her own and even manages to befriend a stray cat. You really get to see the culture, landscape in this novel. Plus, there's plenty of food and drink references to enjoy too.
Isabelle conjures up the magic and charm of Croatia, the blue water, the cobbled streets, the wonderful wildlife and more. Croatia is a major character in this novel!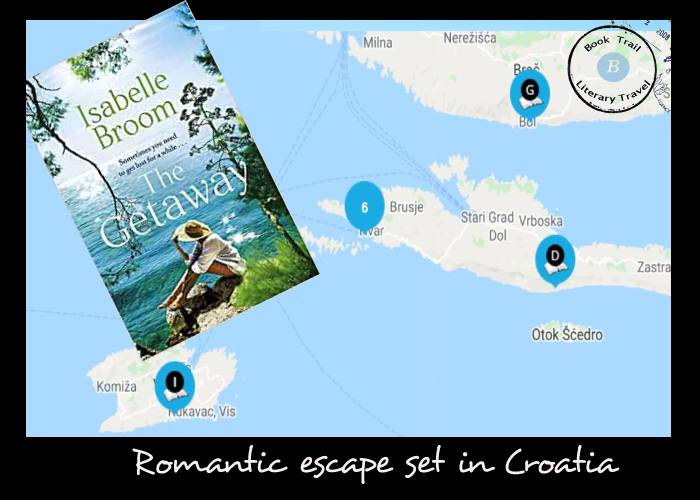 BookTrail Boarding Pass: The Getaway
Destination/location: Croatia, Hvar  Author/guide: Isabelle Broom  Departure Time: 2000s
Back to Results