The Secret Shore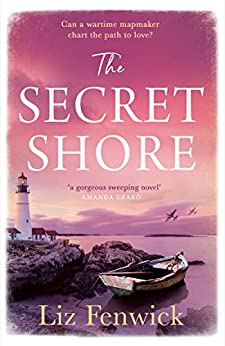 Why a Booktrail?
1945: A mapmaker during the war discovers that not all boundaries should be crossed
What you need to know before your trail
As one of the Navy's most skilled mapmakers, Merry knows the very lives of men far away depend on her work in the War Office.
But when a family crisis draws her back to her beloved Cornwall, Merry finds herself working alongside an enigmatic American officer on secret operations spanning the rugged coasts of Cornwall and Brittany which she knows so well.
But not everything is as clear as the maps she draws. As rumours and suspicion swirl around her family, Merry is increasingly drawn to Jake, despite the defences she's built around her heart. It's a dangerous time to fall in love when there is everything to lose as the tides of war are rising…
The award-winning author Liz Fenwick returns with a glorious, sweeping novel full of intrigue and passion.
Travel Guide
Cornwall and its shores
Liz mentions the careful research in her author note as the area of Cornwall she covers has such a fascinating and rich history and imvolves events that actually took place here.
Merry is a mapmaker and her role is to  support the work of soldiers. People in the novel sail from Cornwall to France and ensuring communication lines were open. This is a very interesting aspect of war time work I have not read in a novel before.
Map making during wartime
The symbolism of map-making was interesting to explore. We get to see the Cornish coast through the eyes of a mapmaker and this is fascinating!. The Cornish landscape is evoked vividly as we travel from Heston to Newlyn and across to The Manacles.
Booktrailer Review
A story about map-making during wartime. Utterly fascinating!
BookTrail Boarding Pass: The Secret Shore
Destination/location:  Cornwall  Author/guide: Liz Fenwick  Departure Time: 1940s
Back to Results