The Quiet People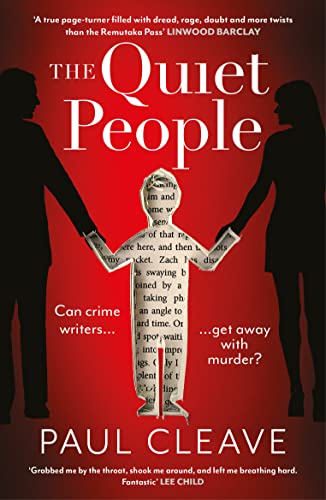 Why a Booktrail?
2000s: Can two crime writers commit the perfect crime?
What you need to know before your trail
Cameron and Lisa Murdoch are successful New Zealand crime writers, happily married and topping bestseller lists worldwide. They have been on the promotional circuit for years, joking that no one knows how to get away with crime like they do. After all, they write about it for a living.
So when their challenging seven-year-old son Zach disappears, the police and the public naturally wonder if they have finally decided to prove what they have been saying all this time…
Are they trying to show how they can commit the perfect crime?
Locations
Reset
New Zealand - South Island - Christchurch
Travel Guide
Christchurch looking for a child
The novel takes place in and around the city of Christchurch in New Zealand but to be fair, the city only acts as a background. There are places and streets noted, parks in particular but they are fictional. This is the hunt for a missing child after all.
The city could be anywhere and the fact that not many names are given is apt as it's the busy streets, the anonymous parks and the random areas beside the rivers that prove to be stressful during a search for a missing child.
BookTrail Boarding Pass: The Quiet People
Destination/Location: Christchurch  Author: Paul Cleave  Departure: 2000s
Back to Results