The Pain Tourist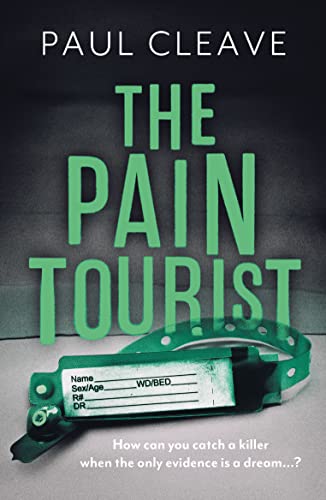 Why a Booktrail?
2022: Wait until you find out what a Pain Tourist is…
What you need to know before your trail
James Garrett was critically injured when he was shot following his parents' execution, and no one expected him to waken from a deep, traumatic coma. When he does, nine years later, Detective Inspector Rebecca Kent is tasked with closing the case that her now retired colleague, Theodore Tate, failed to solve all those years ago.
But between that, and hunting for Copy Joe – a murderer on a spree, who's imitating Christchurch's most notorious serial killer – she's going to need Tate's help … especially when they learn that James has lived out another life in his nine-year coma, and there are things he couldn't possibly know, including the fact that Copy Joe isn't the only serial killer in town…
Locations
Reset
New Zealand - South Island - Christchurch
Travel Guide
Christchurch and serial killers
The city of Christchurch is a background of this novel and setting is not huge – however various places are mentioned but kept vague – these are places such as the house where a robbery takes place, a park, a hotel and the police station. Places where the pain tourist would go as well…
This is not your average tourist – the pain tourist visits places and specific places for a very specific reason.  Christchurch has been the stage for a notorious serial killer and now one known as Copy Joe is on his trail, visiting some similar places….
BookTrail Boarding Pass: The Pain Tourist
Destination:  Christchurch Author/guide: Paul Cleave Departure Time: 2022
Back to Results