The Orange Grove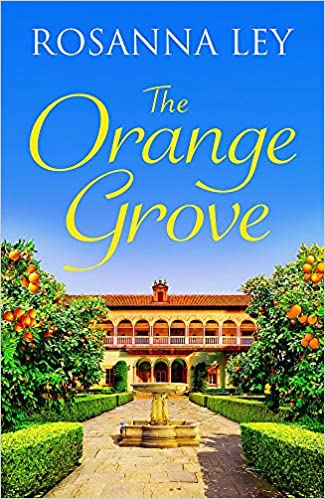 Why a Booktrail?
2008, 2018:  The city of Seville reveals its magic as well as its secrets…
What you need to know before your trail
Holly loves making marmalade. Now she has a chance to leave her stressful city job and pursue her dream – of returning to the Dorset landscape of her childhood to open Bitter Orange, a shop celebrating the fruit that first inspired her.
Holly's mother Ella has always loved Seville. So why is she reluctant to go back there with Holly to source products for the shop? What is she frightened of – and does it have anything to do with the old Spanish recipe for Seville orange and almond cake that Ella keeps hidden from her family?
In Seville, where she was once forced to make the hardest decision of her life, Ella must finally face up to the past, while Holly meets someone who poses a threat to all her plans. Seville is a city full of sunshine and oranges. But it can also be bittersweet. Will love survive the secrets of the orange grove?
Locations
Reset
Spain - Andalucia - Seville - S
Travel Guide
Discover the orange scented city of Seville with snippets of Devon
Seville is the star of the show here. The city shines and perfumes its way throughout the novel on each and every page. You learn about the oranges which grow here, the wonderful tiles made in the city and the products made from both.
A few sights the characters see on the tours in the novel:
Triana
The area popular for buying tiles and the azulejos of the novel. The characters spend a lot of time here.
Calle Reinoso
Known as Kissing Street as Holly is told on the tour that the street is so narrow, that you can kiss each other if one person stands on one side of the street and the second person, on the other!
Calle Pages del Corro
Tomas meets people in a bar here. It's also the  area where they can see several examples of 'gypsy' houses.
Giralda
This amazing minaret features at the centre of the novel and the characters are in awe of it!
BookTrail Boarding Pass: The Orange Grove
Destination/location: Seville, Dorset  Author/guide: Rosanna Ley Departure Time: 2008, 2018
Back to Results