The Hidden Years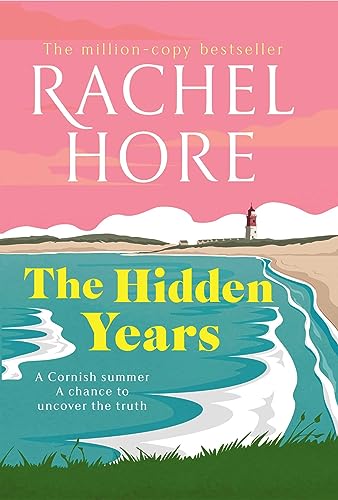 Why a Booktrail?
1939, 1966: Secrets, loss and betrayal on the beautiful Cornish coast during World War Two
What you need to know before your trail
When talented musician Gray Robinson persuades Belle to abandon her university studies and follow him to Silverwood, home to an artistic community on the Cornish coast, Belle happily agrees even though they've only just met. She knows she is falling in love, and the thought of spending a carefree summer with Gray is all she can think about.
But being with Gray isn't the only reason Belle agrees to accompany him to Silverwood.
Why does the name Silverwood sound so familiar?
What is its connection to a photo of her as a baby, taken on a nearby beach?
And who is Imogen Lockhart, a wartime nurse who lived at Silverwood many years ago?
As the summer months unfold, Belle begins to learn the truth – about secrets from the past that have been kept hidden, but also about the person she wants to be.
Travel Guide
Cornwall
The story in wartime Cornwall imagines a house called Silverwood. The house is fictional but is based  on the very real Trebah estate on the norths ide of the Helford River.
The author says:
"Trebah's wonderful gardens run down along a valley to Polgwidden Cover, which was used ty American forces aas a launching site for D-Day.The gardens are open to the public and the price of a ticket includs aces to the proivat beach.
The breathtakingly beautiful Kynance Cove belongs to the National Trust but is open to all. "
The original inspiration  for The Hidden Years wa a photograph of pupils of Rachel's father's old school which was evacuated from Kent to Cornwall during the war.
Booktrailer Review
Rachel Hore captures a setting and sets a story with ease. This one is very moving – Dual timelines which unveil the story of a family and where emotions and history each play their part.

I got to meet Belle in the 1960s and her choice of a very different life to that which her parents expected and indeed hoped about her. Imogen arrives in the timeline when the 2nd world war was as its peak. She relocates or is rather relocated in the war as her work as a medical professional takes her there. Belle and Imogen might seem very far apart and different in many ways but I felt that as the book progressed the threads holding them were pulled ever tighter and you never really knew what was going to happen but really wanted to find out.

I really do feel that Cornwall shines in this novel though. It's often a setting for romance novels and feelgood fiction but this war time drama gives it a new angle and appreciation of Cornwall. I hadn't thought much about Cornwall during the war but this brought parts of history out and made me think.

Hore really does weave a lovely, emotional tale.
BookTrail Boarding Pass: The Hidden Years
Destination: Cornwall  Author/guide: Rachel Hore  Departure Time: 1939, 1966
Back to Results