A Beautiful Spy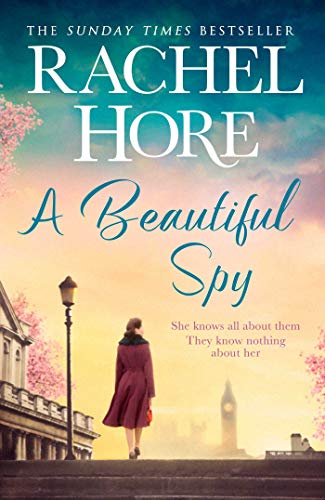 Why a Booktrail?
1928: A woman becomes a spy….and then realises just the danger she is in…
What you need to know before your trail
It all began in the summer of 1928…
Minnie is supposed to find a nice man, get married and have children. The problem is it doesn't appeal to her at all. She is working as a secretary, but longs to make a difference.
Then, one day, she gets her chance. She is recruited by the British government as a spy. Under strict instructions not to tell anyone, not even her family, she moves to London and begins her mission – to infiltrate the Communist movement.
She soon gains the trust of important leaders. But as she grows more and more entangled in the workings of the movement, her job becomes increasingly dangerous. Leading a double life is starting to take its toll on her relationships and, feeling more isolated than ever, she starts to wonder how this is all going to end. The Russians are notorious for ruthlessly disposing of people given the slightest suspicion.
What if they find out?
Travel Guide
Discover the world of spy Olga Gray
This novel is a work of fiction but the author explains..
"It's inspired by the story of the real life Olga Gray, who spied for Maxwell Knight of British Intelligence during the 1930s and whose brave and meticulous work was crucial in bringing Percy Glading to justice for treachery in March 1938."
This novel really takes you into the secret and shadowy world of a spy and it's very immersive and exciting as you are faced with the same issues and questions Minnie experiences throughout. It's a fascinating world being in Minnie's position as she navigates her new life.
BookTrail Boarding Pass: A Beautiful Spy
Destination/location: London   Author/guide: Rachel Hore  Departure Time: 1929
Back to Results