One Moonlit Night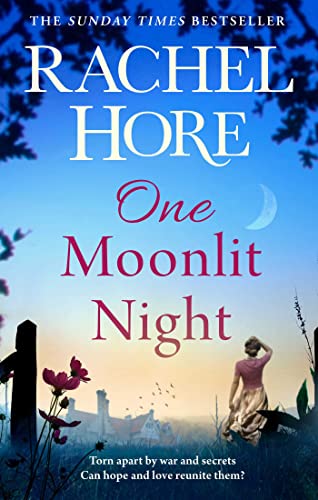 Why a Booktrail?
1939: Ahusband and wife separated by secrets as well as by war
What you need to know before your trail
Forced to leave their family home in London after it is bombed, Maddie and her two young daughters take refuge at Knyghton, the beautiful country house in Norfolk where Maddie's husband Philip spent the summers of his childhood.
But Philip is gone, believed to have been killed in action in northern France. Despite overwhelming evidence to the contrary, Maddie refuses to give up hope that she and Philip will some day be reunited.
Arriving at Knyghton, Maddie feels closer to her missing husband, but she soon realises that there's a reason Philip has never spoken to her about his past. Something happened at Knyghton one summer years before. Something that involved Philip, his cousin Lyle and a mysterious young woman named Flora.
Maddie's curiosity turns to desperation as she tries to discover the truth, but no one will speak about what happened all those years ago, and no one will reassure her that Philip will ever return to Knyghton.
Travel Guide
Norfolk to London
The locations are in the background in this novel to show the difference between the capital city and the smaller towns in Norfolk. The characters and the story of wartime are more important but the settings are well defined and add atmosphere and colour to the story taking place across the miles
Booktrail Boarding Pass: One Moonlit Night
Destination : Norfolk, London     Author/Guide:   Rachel Hore  Departure Time: 1939
Back to Results